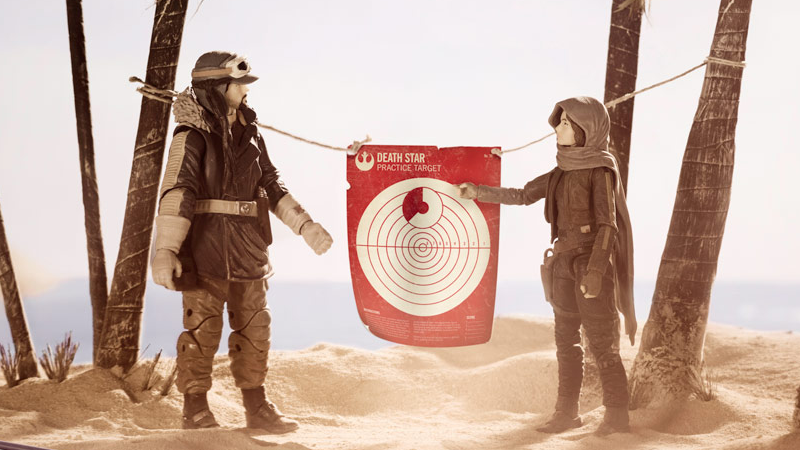 Tomorrow's the big day for fans of Star Wars looking to lighten their wallets—starting at midnight tonight, a bunch of new toys for the upcoming Rogue One will hit shelves, months before we actually get to see the movie. Looking to pick up something? Here's what you need to know to be prepared to weather the merchandise mania.

Why Are the Toys Out So Early?
Having the merchandise for a movie we know relatively little about available almost three months before said movie is actually in theaters sounds really weird. But a) this is Star Wars, merchandising behemoth, and b), it's basically what Disney will do now for every Star Wars movie going forward after the success of The Force Awakens' own "Force Friday" last year.