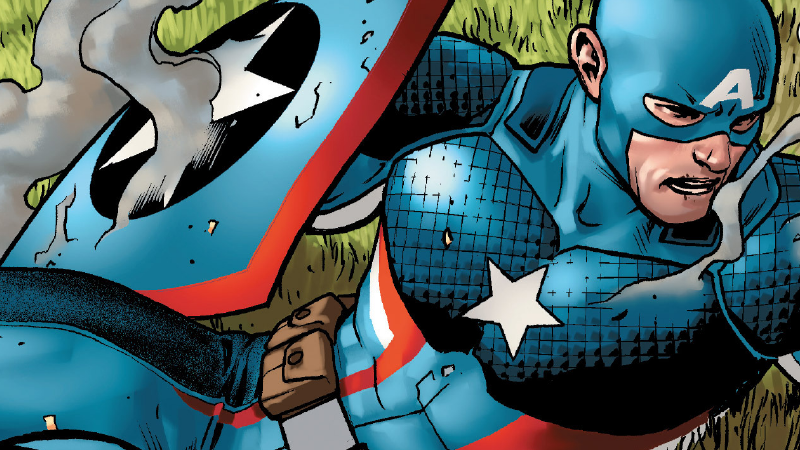 It's All-New, All-Different Marvel! It's the All-New, All-Different adventures of Steve Rogers, back in action today as Captain America! And Steve has an All-New, All-Different gimmick to his history that will change the Marvel Universe forever... if by forever you mean a few months or so, although you wouldn't know it by the way everyone is freaking out.

So what's the twist, you may ask? It's not Cap's shiny new shield, which has a fancy laser cutter on it to make up for the fact that Sam Wilson is still running around with the old Captain America shield. No, it's a twist that, in all honestly you may have already brazenly read on the front pages of Time, or Entertainment Weekly, or the AP (because screw courtesy, right?), but yes, SHOCKING NEWS: Steven Rogers has secretly been a Hydra Agent all along!

Yes, this is the shocking moment that comes from the very end of today's Captain America: Steve Rogers #1, the new Marvel ongoing series that picks up with the newly-rejuvenated (if you've not kept up, Steve's spent the past few years being a wrinkly old man with no superpowers, hence why Sam Wilson, a.k.a. The Falcon, took on the Cap mantle) Steve Rogers, once again Captain America, taking the fight to his oldest foes.