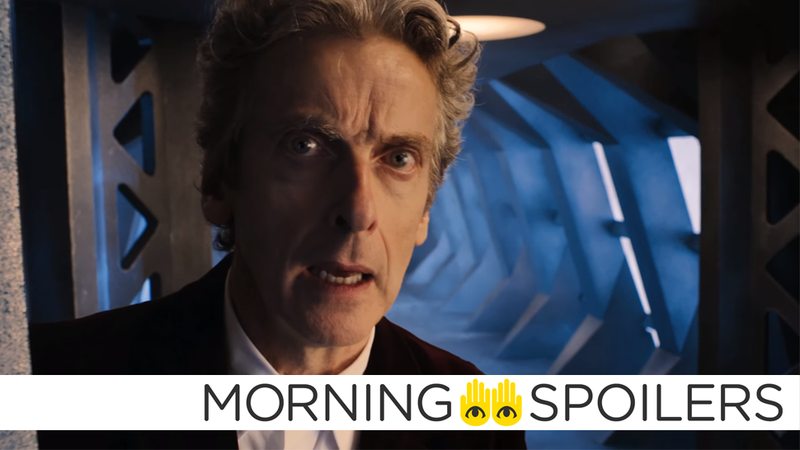 More names enter the running for the Flash movie's lead female role. A familiar foe is confirmed for the next season of Gotham. Get a close look at the cast of Suicide Squad. Plus, tons of new footage from Ghostbusters and Jason Bourne, and a new clip from Pete's Dragon. To me, my Spoilers!
The Flash
Lucy Boynton and singer Rita Ora are also in the running for female lead role of Iris West, alongside the previously reported Kiersey Clemons, according to The Hollywood Reporter's Borys Kit.
---
Ghostbusters
Here's a bunch of new clips from the film.
---
Pete's Dragon
Yahoo has a new clip from the film.
---
Star Trek Beyond
Kirk makes a few quipsin this new TV spot.
---
Jason Bourne
Even more clips! Chases and intrigue abound.
---
Suicide Squad
Rick Flag lays down the ground rules in a new international trailer.
Harley's baseball bat, from every angle!
EW also has character portraits for all the leads as part of their cover story for the film. See the rest here.
---
Warcraft 2
The film's Chinese social media account has shared a message seemingly indicating a sequel is on the way—unsurprising, given the film's massive success in the country—but nothing has been confirmed yet.
[/Film]
---
Bed of the Dead
Here's a trailer for a weird new killer bed movie. Hardly the first!
---
Doctor Who
It wouldn't be the run-up to a new season of Doctor Who without rumors of its main actor departing the show. This time British tabloid The Mirror—responsible for the previous rumors circulating about Capaldi's departure in the wake of Jenna Coleman leaving the show—claims that Peter Capaldi isn't just on his way out, but that he could be replaced by his predecessor, Matt Smith.