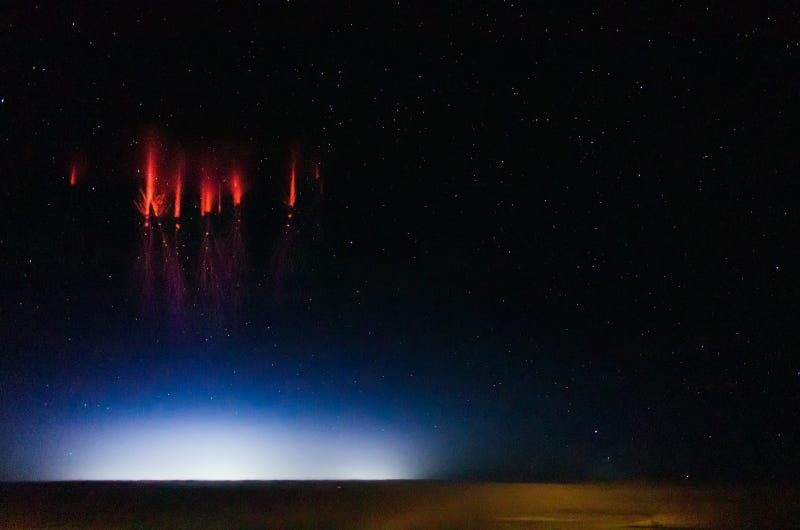 Jason Ahrns has had a very unusual summer. For the last several weeks, the University of Alaska-Fairbanks grad student has been studying sprites – a rare form of red lightning that appears high above thunderclouds. And he's been doing it from a plane.
Above: Sprites over Red Willow County, Nebraska, on August 12, 2013 // Photo Credit Jason Ahrns
Waiting for night // Photo Credit: Jason Ahrns
Ahrns is working with scientists from the Air Force Academy and Fort Lewis College on an NSF-funded study of the rare lightning. We first brought Ahrns' work to your attention a few weeks ago, with this stunning footage of sprites discharging at 10,000 frames per second. Ahrns and his colleagues have logged on the order of 30 hours in a Gulfstream V research aircraft (pictured above, the plane is on loan from the National Center for Atmospheric Research) in search of sprites. Along the way, Ahrns has been capturing photo and video of the strange phenomenon, and uploading it to his flickr photostream.