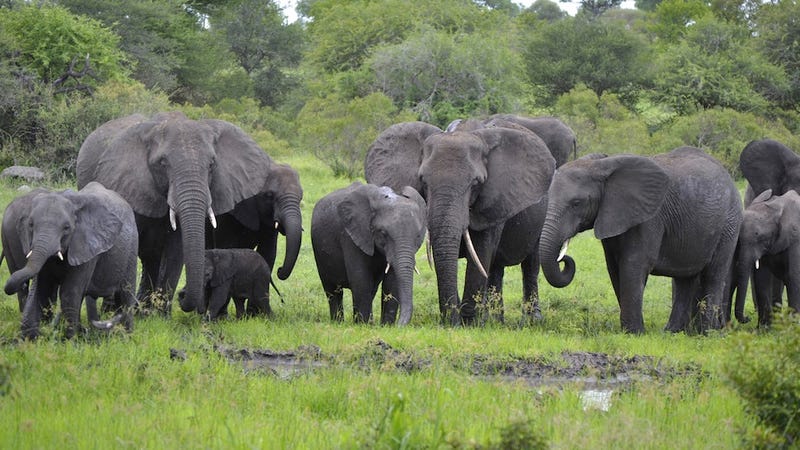 Elephants are widely regarded as one of the world's most intelligent creatures, able to use tools, show grief and exhibit remarkable memory. New research now shows African elephants can do something no other wild animal has been shown to do: They can understand human pointing gestures without any kind of training.
When someone looks and points at something, we instinctively know that they are trying to convey some meaningful information about whatever they're pointing at. Research even shows that children as young as 12 months old can comprehend human pointing gestures.
Of course, we're not the only animals that understand pointing. In various studies, scientists have taught numerous domesticated animals, including cats, goats and horses, to follow human pointing to find food. Dogs, unsurprisingly, are a cut above the rest and consistently perform better than other animals on pointing trials (including chimpanzees), and they even seem to learn to understand human pointing without any directed training.
"The thing is about dogs is that we constantly interact with them on a one-to-one basis," said Richard Byrne, an evolutionary psychologist at the University of St. Andrews in the U.K. Dogs are constantly watching our movements, so they can quickly learn what pointing means just by our repeated interactions with them, he said.