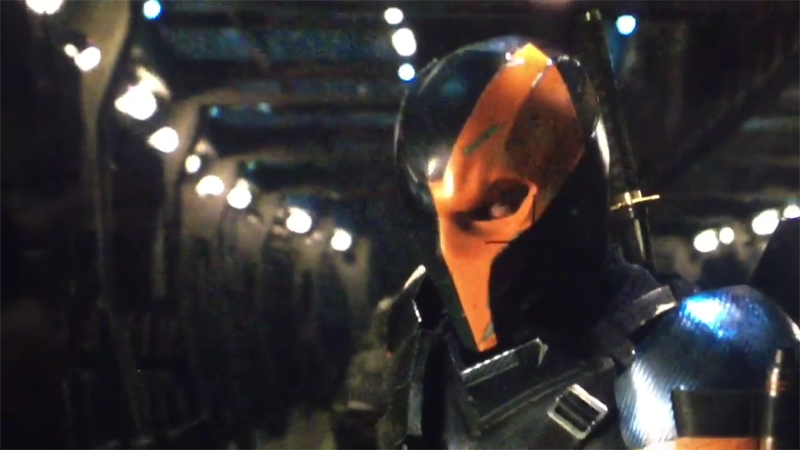 UPDATE 12:05 pm ET: The Wrap is now reporting that Deathstroke is in fact the primary villain of the solo Batman movie. While we're still unsure if this is test footage for that film or if Deathstroke may also be making a cameo appearance in Justice League, at least we now know where to expect Deathstroke's arrival in the DCEU.
[Original article follows:]
Consider this a sequel of sorts to all that nonsense about Henry Cavill and the black superman suit, but hey—this time at least Ben Affleck brought us what appears to be tangible evidence as to Deathstroke's arrival in the DC Extended Universe.