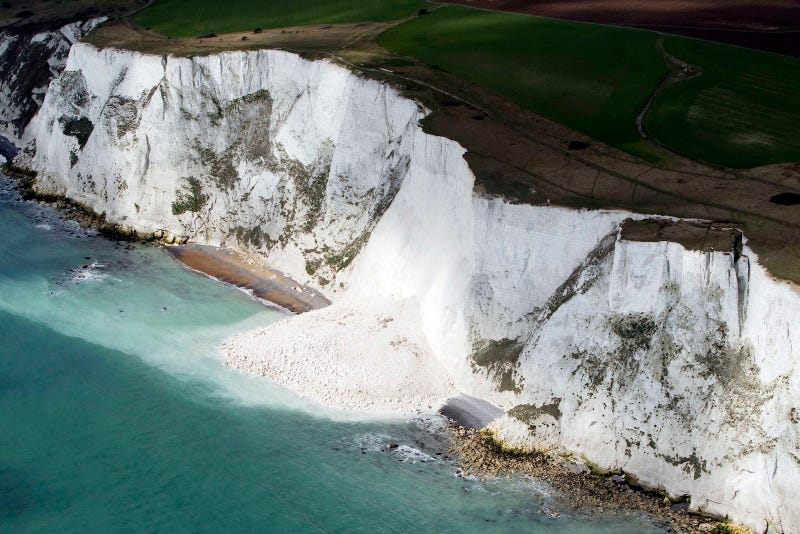 Earth is 4.5 billion years old, and during that time it's been through a lot of dramatic changes — as well as enormous disasters that reshaped the oceans and continents. Here are ten images that reveal the grandeur of Earth, as seen from the perspective of deep geological time.
(Image via Sebastian)
1. The Burgess Shale
Discovered in the early twentieth century, this hunk of ancient shale (you can see some of it broken up in the foreground) rises up out of the Canadian Rockies in British Columbia. 500 million years ago, it was a rich seabed at the base of an enormous reef system that teemed with life. Really, really weird life — including many creatures unlike anything alive today — whose fossils were preserved in a pristine state due to lucky chance when the reef crumbled. This area gave scientists their first window onto the so-called Cambrian Explosion, when evolution went nuts and produced a wide variety of body types in a short period of time. Think giant shrimp and lots of tentacles. The Burgess Shale reveals an era when multicellular life became the norm, and is in many ways the cradle of life as we know it.