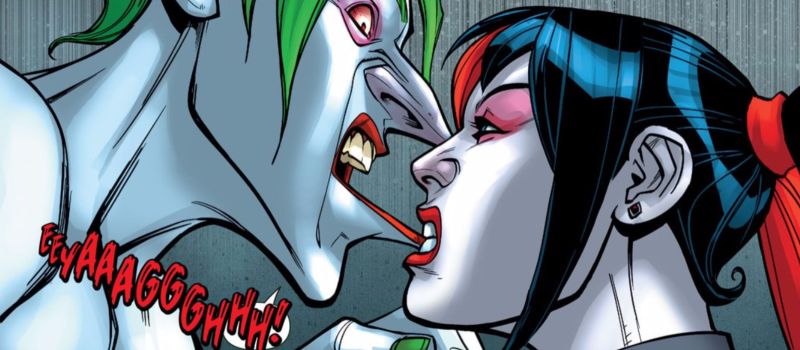 In the run-up to Halloween, I've seen really young girls dressed up as Harley Quinn pop up on social media. Confession: it grosses me out when I see it.

I get that Harley was the best part of the Suicide Squad movie and is on a lot of merchandise nowadays. And, like lots of superhero characters, she's got facets that let different sorts of people love her for different reasons. But Harley Quinn is a character who's all about dysfunction. She is what she is because of an abusive relationship with a messed-up killer clown.

When she was first introduced in Batman: The Animated Series, she was essentially a fanatically devoted gun moll. The character's throwback performance and her Looney Tunes-style approach to violence won viewers over at first blush and the troubled nature of psychiatrist Harleen Quinzel's relationship with the Joker added unexpected depth to Harley's development. She had smarts, quirk, and layers, eventually becoming one of the most popular additions to Batman lore.