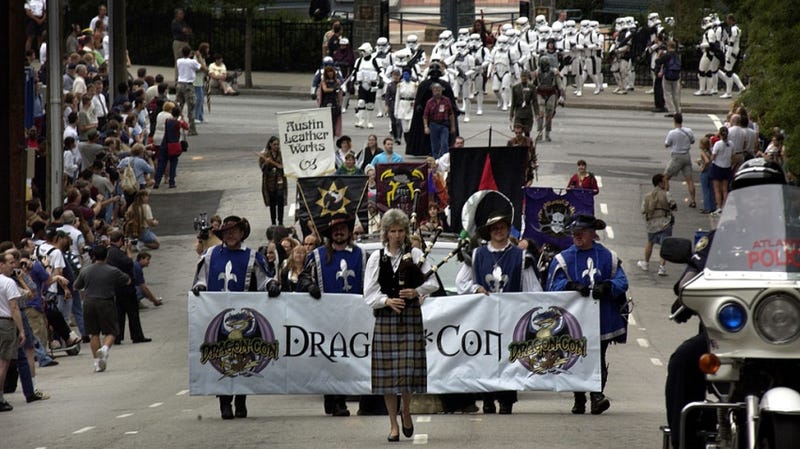 A lot of people in the scifi/fantasy fiction community are still hurting after two seasons of Hugo Awards drama, but another competition is trying to bridge the divide.

DragonCon, Atlanta's annual science fiction and fantasy competition, released the nominee list (see below) for the first-ever Dragon Awards this week. It includes several genre novels, comic books, films, and, interestingly, video and board games.
The Verge called the nomination list a "bit of a compromise between various factions within fandom," with nominees ranging from the popular to the obscure, with even some self-published works. Part of this is attributed to the fact that you don't need a membership in any organization to vote for the Dragon Awards—they're free and open to the public.
It also could be because it doesn't look like either Sad Puppies or Rabid Puppies released Dragon Awards-specific slates.
Slating became a major problem last year with the 2015 Hugo Awards, when most of the nominees came from lists created by online groups Rabid Puppies and Sad Puppies (though Sad Puppies have called their lists recommended works). In retaliation, many people voted against the Puppies' picks, going so far as choosing "No Award" when a category only had Puppies' nominees.