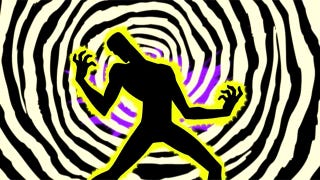 This week in the world of cartoons, well...lots of series are taking a late Summer vacation. Adventure Time, Regular Show, Beware the Batman, and Avengers Assemble are repeats, but, in the meantime, we have clips from Futurama, the new DC Nation Doom Patrol short, and an Ultimate Spider-Man/Hulk and the Agents of S.M.A.S.H. crossover!
As always - minor spoilers ahead!
---
Futurama – "Murder on the Planet Express"
Paranoia reigns on this week's episode, with each member of the Planet Express crew suspecting another of shenanigans. Fry looks for a surveillance camera to install in the lavatory in the clip above.
For an in-depth look at this week's episode, check out Esther's review.