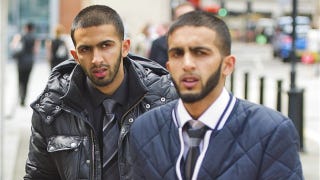 Identical twins in the UK have both been charged with raping a teenage girl, even though forensic tests cannot prove which one carried out the attack.
British prosecutors have formally charged two men, Mohammed and Aftab Asghar, 22, with a single offence, but caution that "only one of the defendants faces trial." Both men were arrested after traces of DNA were found at the crime scene.
Identical twins, because they were spawned from the same fertilized egg, share the same DNA.