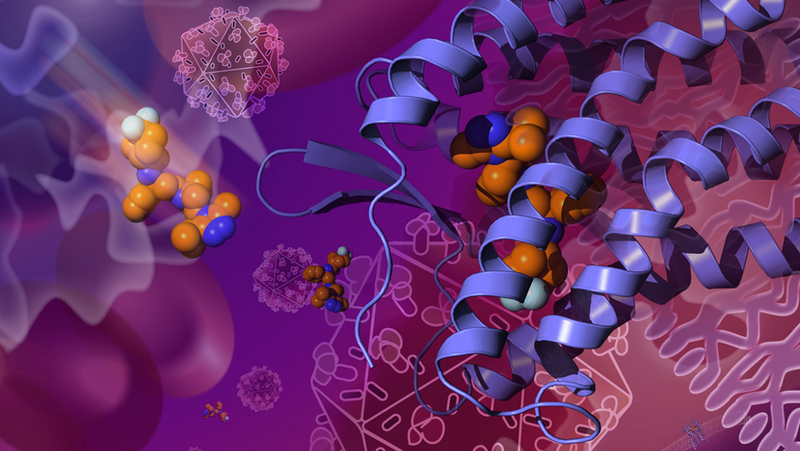 In a breakthrough six years in the making, an international team of researchers has determined the precise atomic structure of a cell-surface receptor that's used by most strains of HIV to infect human immune cells. The finding could result in medicines that block the process.
HIV researchers have been making great strides recently — and thank goodness for that. Since making its unwelcome debut in the early 1980s, HIV/AIDS has killed more than 28 million people worldwide, with more than 34 million people currently living with the virus infection.
Back in March, scientists functionally cured a baby infected with HIV. A week later, doctors announced that a similar technique had effectively cured 14 adults. And late last year Canadian researchers announced that their efforts to create the world's first HIV vaccine had cleared a major hurdle after a successful Phase I trial. Relatedly, it was only yesterday that researchers from Oregon Health & Science University announced that they have developed an HIV/AIDS vaccine that can completely clear an AIDS-causing virus from the body. There's even a drug, called Truvada, that's proven to reduce the risk of HIV infection.