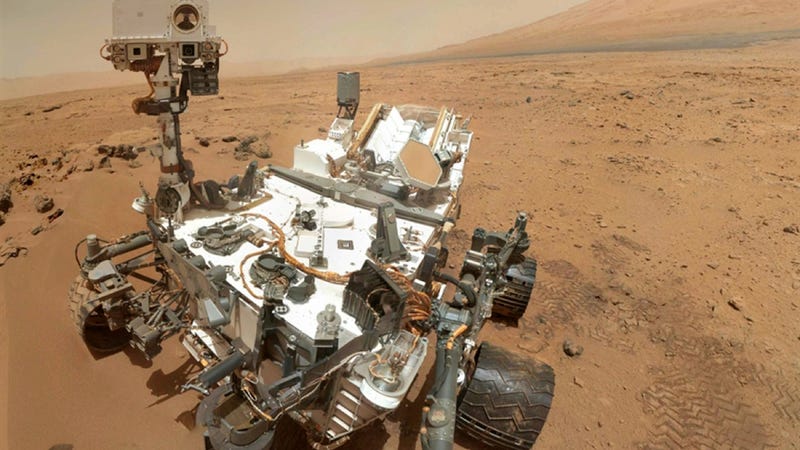 A new study suggests that Mars's 3.5-mile high Mount Sharp formed as strong winds carried dust and sand into the crater in which it rests. If true, Gale Crater probably never contained a lake, which would totally suck, because that's one of the main reasons why NASA sent Curiosity there in the first place.
Gale Crater is about 96 miles (154 km) in diameter and is estimated to be about 3.5 to 3.8 billion years old. It has a really unique feature — an enormous mound of sedimentary debris extending to a height equivalent to that of Alaska's Mt. McKinley. Formally, it's known as Aeolis Mons, but everyone just calls it Mount Sharp.
The going theory about its formation, which has now been put in serious doubt owing to the new study, is that it is the eroded remnant of sedimentary layers that once filled the crater — layers of silt that were originally deposited on a massive lakebed.
Consequently, the area may have once featured vast reservoirs of water. NASA scientists figured that Mt. Sharp would be a fantastic geological structure for Curiosity to study — especially as far as Martian habitability is concerned.