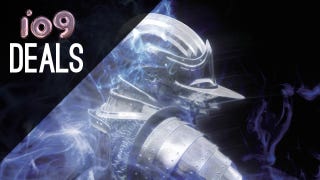 Playstation 3 owners can grab the digital version of the game that started the Souls series, and my favorite of the three, for just $11 today. Umbasa. [Demon's Souls digital, $11]
---
Ready to cut the cord? If you live in a city, the Mohu Leaf is a perfect, discrete antenna for picking up local broadcasts. It's only about $4 off, but non-refurbished models rarely go on sale.
---
It's not the GorillaPod you're likely familiar with, but everyone with a camera should have a small tripod like this for impromptu self photos or long exposure shots.
---
Today's Gold Box Deal is all Logitech, featuring everything from mice to webcams. There's even something for trackball fans.
---
Microsoft has just announced a $399 Xbox One sans Kinect. Pre-order now and check out Kotaku's coverage here. Shipping June 9. [Xbox One, $399]