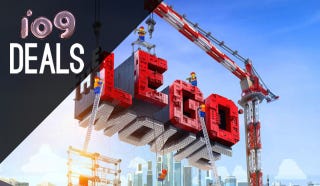 The LEGO Movie is out today, so grab it on blu-ray for $18. Dare we say, an awesome deal. [The LEGO Movie]
The 3D Everything is Awesome Edition that includes a mini fig is also available for $35.
---
There are a ton of great pre-order deals happening at the moment, so let's round them up.
pre-order Sid Meier's Civilization: Beyond Earth steam key with $5 credit
pre-order Professor Layton vs Phoenix Wright Ace Attorney to save $8
pre-order Evolve with $5 credit | Amazon | Includes Monster Expansion pack
pre-order Halo 5 and get $10 in Best Buy rewards