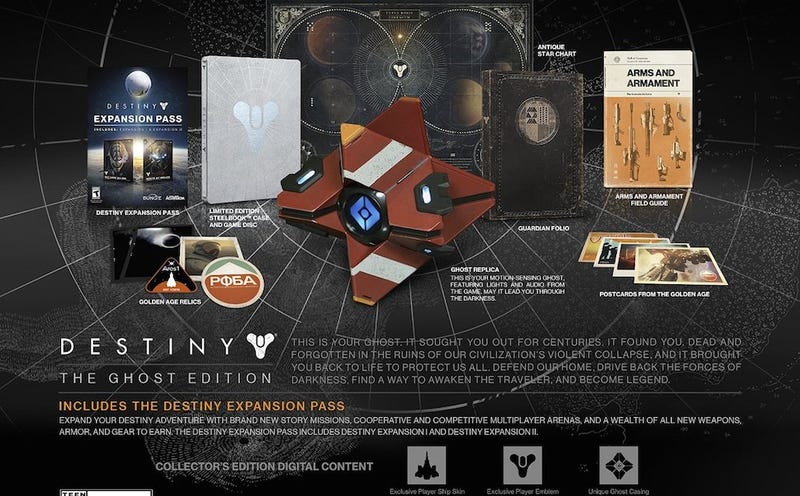 If you're looking forward to Destiny like we are, you may want to get in on these limited editions before they're gone... also because they look pretty damn cool.
Destiny Ghost Edition PS4 | One | PS3 | 360
Destiny Limited Edition PS4 | One | PS3 | 360
Destiny White Playstation 4 Bundle
---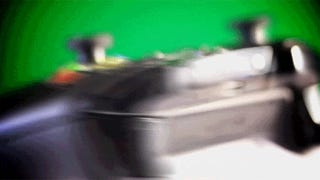 If you've been looking to outfit your Xbox One with some extra controllers, buying them from Best Buy today will net you a $20 gift card, and the promotion applies to both the standalone controller and the Play and Charge Kit Bundle. [Xbox One Controller]
---
Home automation systems have been essentially an ad hoc affair for the last few years, but the recently released Quirky Wink Hub aims to bring smart appliances from 15 partner brands under one umbrella, allowing you to link them together to your heart's content.
The $50 Hub is the mediator that brings all of these appliances together, and today on Amazon, you can take $25 off when you bundle it with one select smart accessory, or get it basically free when you bundle it with two. Your options include everything from electronic locks to the Aros Smart Air Conditioner (which is also $50 off, coincidentally), so the odds are pretty good that you'll find something you're looking for.
The most intriguing combo though involves the ever popular Philips Hue lighting system, which has its own deal going right now. For a limited time, if you buy the starter kit with three bulbs, you can get a fourth for free. That's a $60 value, and it can be combined with the Quirky dealfor up to $110 in savings. Note: If you go this route, add the Hue products from their promo page first, then add the Wink and other accessories second.
One last deal before we go: The Nest Learning Thermostat is also $20 off right now. We've seen better deals on it from time to time, and it won't work with the Wink Hub, but it's there if you want it.
---
The BenQ 1070 is The Wirecutter's pick for best projector under $1000, and today it's marked down to its lowest price ever. Curious about replacing your TV with a projector? Lifehacker has a great guide to get you started. [BenQ 1070, $700]