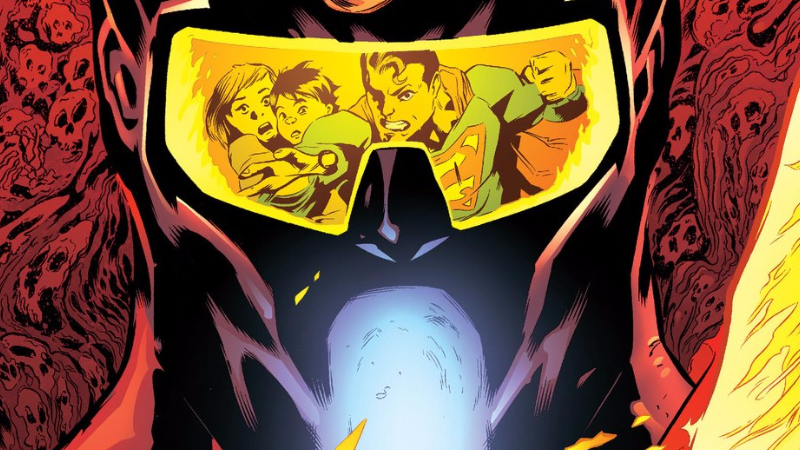 Apparently not everyone has gotten the memo that hope and love have returned to the DC universe.
Today's Superman #3, by Peter J Tomasi, Patrick Gleason, Jorge Jiminez, and Alejandro Sanchez sees the new Superman—who, if you've been following along, is the old Superman, and has a kid with Lois named Jon—go toe-to-toe with a new version of the Eradicator. In comics past, the Eradicator was a former Kryptonian superweapon whose desire to preserve Kryptonian culture was so great, it genetically destabilised Kryptonian colonists who attempted to leave the planet in order to keep the race pure.
Pleasant stuff. He also later showed up in the Reign of the Supermen arc as one of the four Supermen who took over after the Man of Steel was killed by Doomsday. So he's been around!