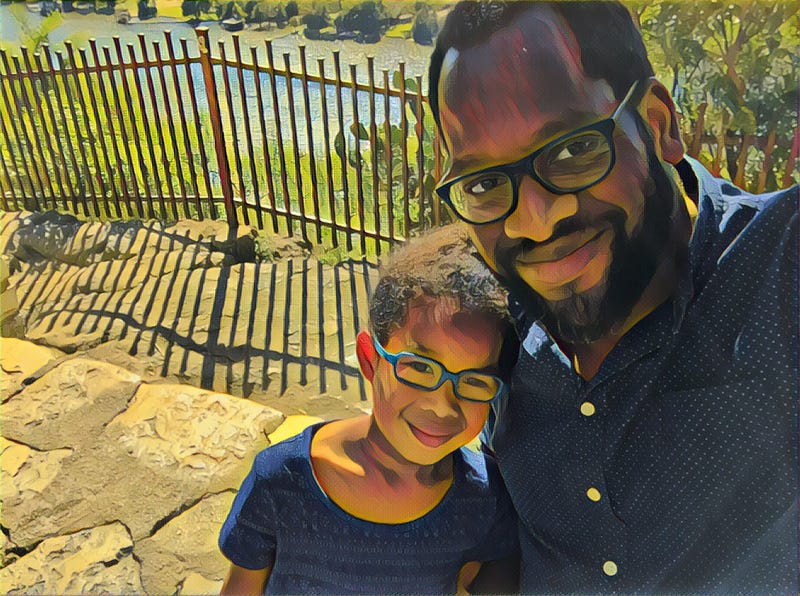 I'd been waiting years for my daughter to show an organic interest in superheroes, video games, and the other stuff I write about as a professional nerd. It's happening, at long last... but it's taking us to some unexpectedly poignant places.

It started, unsurprisingly, with Batman. While getting ready for bed more than a month ago, my six-year-old excitedly told me about hearing the "Batman smells" variant of "Jingle Bells." A few nights later, she giggled through a version that ended with "and Robin does ballet!" and asked me why, in the song, the Joker got away. When I repeated the lyrics about the Batmobile losing a wheel, she responded by saying "Couldn't Batman just fly and catch him?" I answered that while Batman is an "incomparable athlete" (per the old DC Who's Who entries), he's still a normal human who doesn't have superpowers. That led to a discussion of Superman, his origin story and powers and, ever since then, her questions about any and all superheroes has been a part of our nighttime routine.

My daughter always wants to know two things about Marvel and DC's most recognizable characters: where they come from and what they can do. She's seen some cartoons at school that have featured the Justice League and some of the characters have gotten all mashed up in her brain; I've been painstakingly trying to separate the Martian Manhunter from Green Lantern. The Flash is a standout for her—she got the coolness of his superspeed immediately. I had to disabuse her of the notion that Iron Man comes from another planet, as well as differentiating that Thor is a different kind of god than the one people pray to in church. These superhero sessions come as I'm figuring out my own work in the genre and have been good reminders about the primal emotional energy that these characters can tap into.