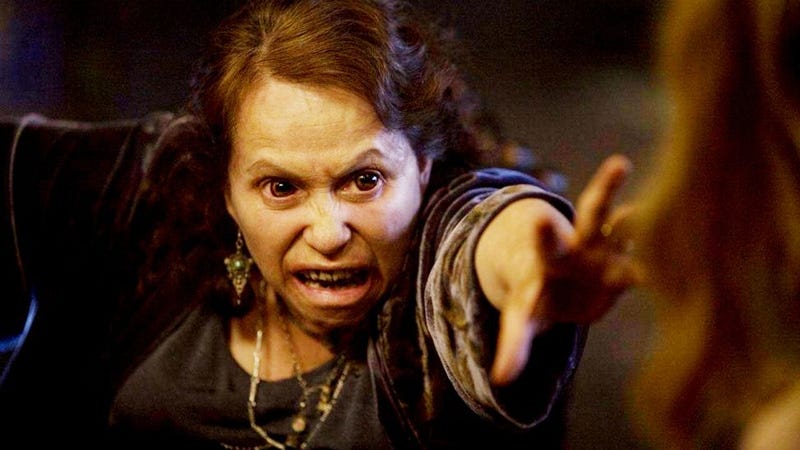 Perhaps you have been crossed by a friend or loved one. Perhaps you've burned to see justice dealt out to the wicked. Perhaps you've just decided to start a small business in cursing people and you're having trouble getting off the ground. Don't worry. We're here for you. And we're going to show you how to use the power of psychology to convince people that your curses are effective. Always remember that you don't need to destroy someone if you convince them to destroy themselves. Now let's get down to some good, old-fashioned gaslighting.
A traditional way of really putting an edge to a curse is using the "nocebo" effect. You've heard of the placebo effect, and how people who down sugar pills will experience relief from their symptoms despite not getting anything they couldn't have gotten from pixie stix. The nocebo effect is the opposite. People who have been told that a pill will cause them stomach pains will experience stomach pains. People who have been told that a medical procedure will be painful will experience pain.
So we'll use the nocebo effect to create your basic "fix it and forget it" kind of curse. Dress up, pick a dark and stormy night for your encounter, and follow someone down the street telling them their bowels will revolt like French peasants, or every step they take will feel like a mile, or that they'll never get another good night's sleep, and you're pretty much done with the curse. Their minds will do the rest. If you really want to get nasty, tell them that they're going to die during their next medical procedure. It works on groups, too! It's been suggested as a cause for the dancing plagues – when people literally danced themselves to death – in the 1500s in Europe. Clearly this thing has some juice.
If you want to be a little gentler on someone by just making them screw up their lives, curse them to destroy everything they touch. It won't take long until they do. This curse involves more work than most. It requires weighing in on what they do in order to make sure they ruin it. Here's the twist - you don't have to offer them bad advice or even be mean about things. Just giving them too much information is enough.
A study at Queen Mary University of London gave people the task of either predicting or maintaining the health of a baby (fortunately not a real baby). People who were given constant advice and updates, even if those updates were praise, tended to do worse than people who were left alone. The idea is that, in order to do a good job at anything, people need to focus and make the right decision. Listening to other people's opinions made them lose focus and screw up. The more complex the task, the more warm and loving encouragement seems to ruin people.
Again, this curse is work-intensive, but with today's technology, this is work you can do from home. Just set up a bunch of facebook accounts that take turns giving the cursee nonstop encouragement and advice and they'll be ruined in no time. What's more, the more rotten their life becomes, the more they'll rely on outside influences to buck them up. So if you decide to ramp the curse up a bit, you can.
So far we've dealt with curses that you have to create from scratch. But there are pre-made curses out there. If what you're going for is mysterious death, and you're willing to learn a few things about the person you're going to kill, a wonderful range of possibilities open up. The key to a psychologically devastating curse is helplessness. Helplessness cultivates a condition called diastolic flaccidity, which is an extreme drop in blood pressure. It's been linked to the deaths of seemingly healthy people who believe they are cursed. They know that there's nothing they can do about being cursed, and the physical response to that knowledge kills them. If you don't want to take outright credit for a curse, or if you don't have the juice to make people believe in curses, try working their weaknesses.
Among people from China and Japan, including those who emigrated to new countries, the rate of heart attacks goes up on the fourth of every month. The number four is considered unlucky in China and Japan. In many Eastern countries, people skip the fourth floor of buildings instead of the thirteenth the way people do in the West. Given the number of heart attacks, they'd probably be happy to skip the fourth of the month, too, but it's not practical. So the fourth comes up every month, no matter what anyone does. That sets up the combination necessary to kill someone: fear, awareness, and helplessness.