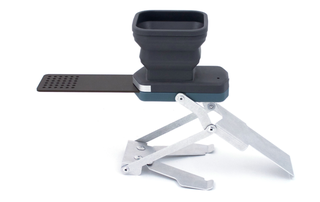 Want to launch a functional satellite into space for a mere $20,000? One Kickstarter campaign promises to build the satellites to do it. There's also an off-grid electronics charger, a fantasy trilogy by Harry Connolly, and a new anthology of horror comics all looking for crowdfunding.
Top image: the FlameStower.
Also, don't forget about the campaign for the Middleman comic book, which is currently running on IndieGoGo.