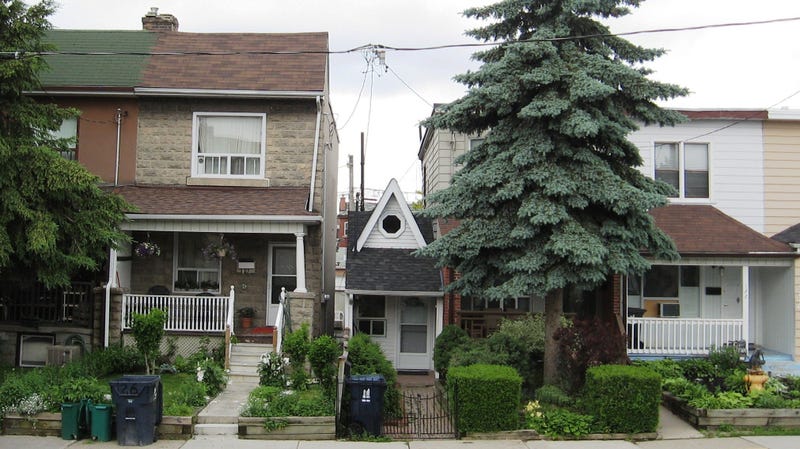 Itty-bitty apartments are nothing new, but many people are moving towards microhouses, free-standing or mobile structures that have all the amenities of a larger home, just with a lot less room. Would you be willing to trade your current digs for a small house that maximizes space, or do these just look like cramped quarters?
Top image: Toronto's Little House.
While some people sprawl out in their homes or apartments, plenty of humans live in rather small spaces: mobile home trailers, RVs, Hong Kong's cramped 40-foot square apartments. Some designers are looking into new ways to make small spaces more habitable with rooms and furniture that shift around, and using every inch of available storages space. Some of these are free-standing houses while others are more mobile homes, but all of them contain bathrooms, cooking space, and living quarters, and all of them are very, very small.
You can see many more microhouses at Tiny House Talk.
Jay Schafer's 100-square-foot Tumbleweed House
Jay Schafer is the owner of the Tumbleweed Tiny House company, which makes, well, tiny houses. He also lives in his very own small-scale abode, and you can see in the video above how all the spaces in his 100-square foot home fit together. You can also see more images of the petite (but not inexpensive, unless you build your own) houses he designs over at the Tumbleweed site. Here are some photos of the Linden model: