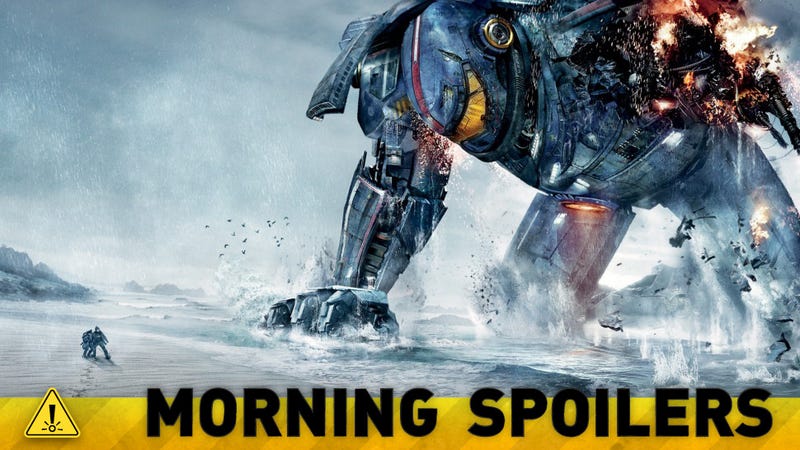 But don't hold your breath for Clash of the Titans 3. Orla Brady talks more about her "killer nun" character in Doctor Who's Christmas special. Plus, a fresh set of photos featuring the humanity at the center of Robocop. Will we finally get to the bottom of Coulson's resurrection? Spoilers now!
Top image: Pacific Rim.
Pacific Rim 2
While there's no sign yet that another Pacific Rim movie will happen, actor Max Martini has commented on what he thinks could be the story for his character, Herc:
It's funny, I fell in love with this character. The key component was this relationship I had with my son, exploring the dysfunction and the loss, so where does Herc go from here? I don't know. It'll be interesting to see where Guillermo (del Toro) and Travis Beacham take it. I don't know if it's a prequel or a sequel, but if it's a prequel you'll learn more about Herc's family history. But Guillermo has such a vivid imagination, it could go anywhere.
Most interesting here is the chance that another movie might be a prequel, rather than a sequel, which a lot of sites have picked up on. There's some reason to think a prequel could work pretty well, since it could narrate the early days of the war against the Kaiju infestation. [Slashfilm]
---
RoboCop
Go here for a bunch more photos from the reboot. A lot of the images focus on the film's human characters, rather than the robots and the titular cyborg. However, the new international banner is focused on RoboCop and his cycle. [Giant Freakin Robot]