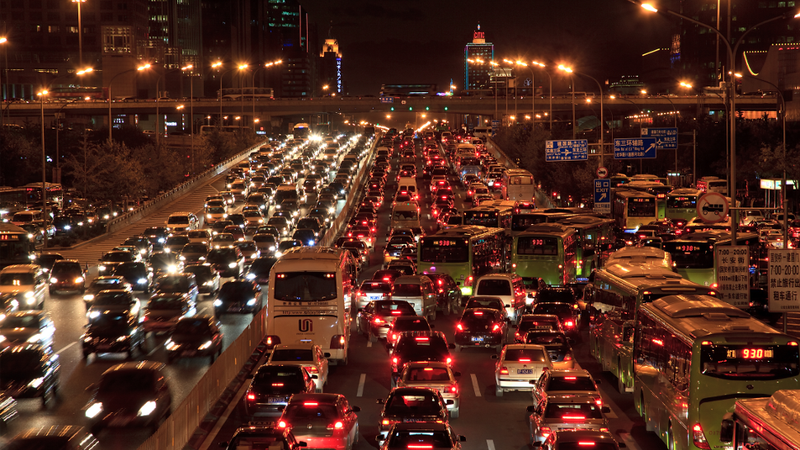 Traffic congestion steals our time, reduces our quality of life, and hurts us economically. But what can we possibly do about it? Here's how technology and some common sense could put an end to traffic congestion.
A 2010 RAND study noted that traffic congestion comes from an imbalance in the supply of and demand for road space, but that "the prospects for building the way out of congestion are limited." What's more, few congestion-reduction strategies remain effective over time and many strategies provide only short-term relief. Still, there are a lot of things we can do now to ease traffic, while we're also making long-term plans for a less congested future.
Autonomous Vehicles
Undoubtedly, human drivers are responsible for making traffic worse. Every time there's a slow driver, or a lane change, or any kind of erratic or unpredictable jockeying for position, it sets off a chain-reaction that's felt down the traffic line. But self-driving vehicles, because they will be consistent and predictable, will do much to reduce the individualized nature of driving.
"Self-driving vehicles will remove human error from the picture, along with disability and impairments." Toronto transportation management systems manager Rajeev Roy told io9. " By relying on computers and sensors we'll be able to increase the capacity of roads."