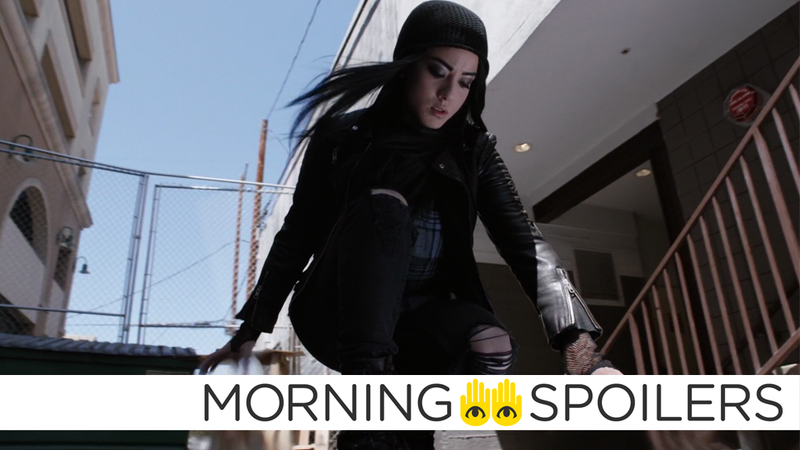 J.K. Simmons talks Justice League. A wrestler is making a guest appearance in Arrow's next season. Gillian Anderson teases her American Gods role. Plus, new set pictures from The Dark Tower, what's in store for Lucifer, and tons of new clips from Star Trek Beyond. To me, my Spoilers!
Transformers: The Last Knight
Santiago Cabrera has joined the film.
---
Supercon
John Malkovich has been cast in the movie, about a group of washed up comics artists and former TV starts planning a heist set against the background of a comic book convention. [Coming Soon]
---
Star Wars Episode VIII
Mark Hamill has confirmed the film wraps later this month.
---
Justice League
J.K. Simmons tells Entertainment Weekly about his "badass" take on Commissioner Gordon.
People of my generation remember Commissioner Gordon as this jolly, ineffectual Santa Claus type, and I think over the years in the comics there's definitely much more of a badass side to him. One of the things that's interesting to me is investigating hopefully a little bit more of that badass [side] … You're living in a universe where it's pretty tough to be a badass compared to somebody like Batman, but in the universe of non-superheroes I like the idea of Commissioner Gordon as a guy that can take care of himself, a guy that's a real partner to Batman, not just a guy that turns on the bat signal and goes, 'Help! Help, Batman!'
---
Pete's Dragon
Here's a new TV spot.
---
The Dark Tower
More set pictures of Idris Elba as Roland have hit the web.
---
Star Trek Beyond
A bunch of new, very short character-focused spots have been released.
---
Agents of SHIELD
A couple of weeks ago, wild speculation emerged that anti-hero Ghost Rider would be joining the show—with the sole evidence being art displayed of a fiery linked chain on the side of a San Diego tram. While that "evidence" is still far more likely to be a reference to the show's recently introduced Inhuman Hellfire (who also, like Ghost Rider, uses a fiery chain), new information recently revealed might offer a far more substantial hint at the Rider's presence in the series.