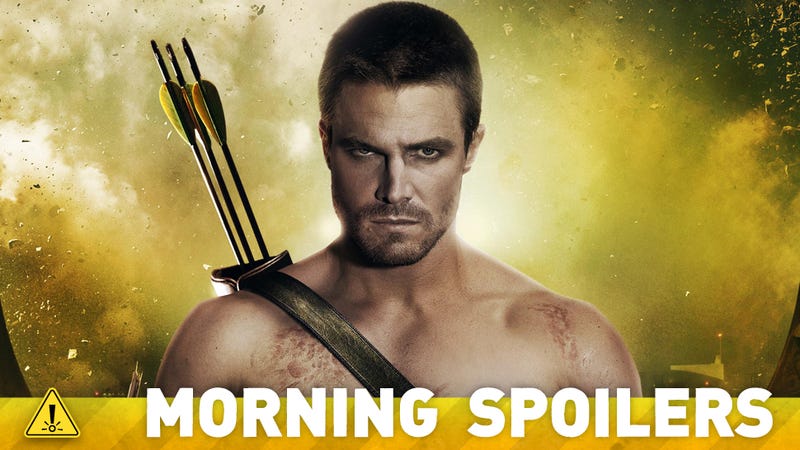 Summer Glau is joining another genre TV show, and Sean Astin is starring in Guillermo del Toro's vampire TV show. Check out another clip from The Wolverine, plus Hercules and Transformers 4 set photos. Plus, Jonathan Nolan drops hints about Person of Interest and Legend of Korra adds a ton of characters. Spoilers now!
Hercules
Dwayne Johnson is tweeting some more from the set of the film he was born to make: Hercules: The Thracian Wars. This time, he's tweeted:
"Become the man you were born to be.." ~ Hercules #ThracianWars
Along with the below photo. [Entertainment Weekly]
---
Justice League
Stephen Amell, who plays Oliver Queen on Arrow, says he wants to appear in the Justice League movie on the big screen — and he thinks Oliver Queen could achieve the same position in the League as Tony Stark has in The Avengers. He told SciFiNow:
I think that Green Arrow has an opportunity to mature in much the same way Iron Man did in the Marvel universe. He wasn't necessarily a top level character, but because they made an Iron Man movie and it was successful, it vaulted him up and now he anchors the Avengers... It's always up to what's popular at the moment. Right now archery seems to be having a mini renaissance, so hopefully he can settle into a firm rotating member of the DC Justice League of America.
Amell also said he's so eager to be in a Justice League movie, he would "sweep the floors." Of course, a grain of salt is indicated here — he may have just meant to say that he'd like to see Oliver Queen have a similar trajectory to Tony Stark, but it certainly sounds as though he's eager to be in the League movie. No doubt he'll be asked about this at Comic-Con next week. [SciFiNow]
---
The Wolverine
Here's a new clip, called "Funeral":
---
Transformers 4
Click here for some photos of the cars on set. [Transformers Live Action Movie Blog]