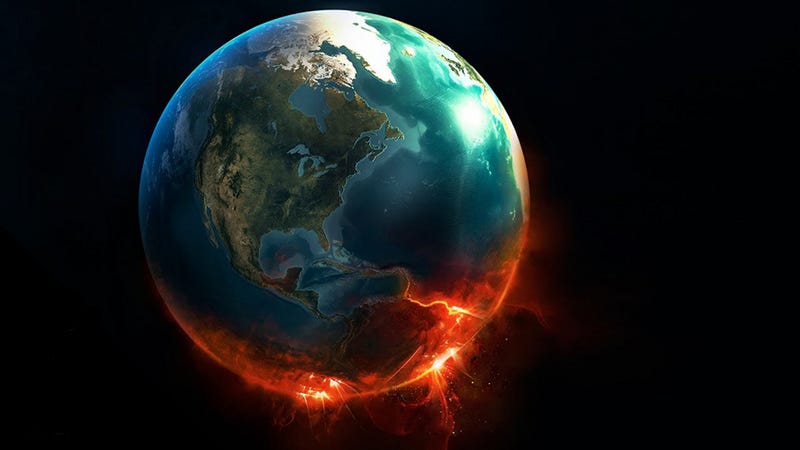 One of the world's largest particle colliders is about to undergo upgrades that will make it considerably more powerful than it is now. The ensuing experiments will once again take us into uncharted scientific waters, prompting critics to warn of a potential catastrophe — one powerful enough to destroy our entire planet.
The world's second most powerful particle accelerator, Brookhaven National Laboratory's Relativistic Heavy Ion Collider (RHIC), is about to enter into its 15th year of service (the most powerful collider being the Large Hadron Collider [LHC] in Europe). The anticipated upgrades will increase the RHIC's ability to produce particle collisions by a factor of 20 over the original design, while operating at a luminosity 18 times greater than before.
Trouble is, none of this was considered during the initial risk assessment. And as pointed out by a duo of concerned legal experts in an International Business Times OpEd, the state of knowledge in nuclear physics has advanced considerably since then. Indeed, in addition to confirmation of the Higgs boson, scientists have discovered quark-gluon plasma — a liquid-like substance with a temperature exceeding 4 trillion K. It's unlike any kind of normal matter we know of, one that recreates the conditions that existed during the first seconds of the universe.