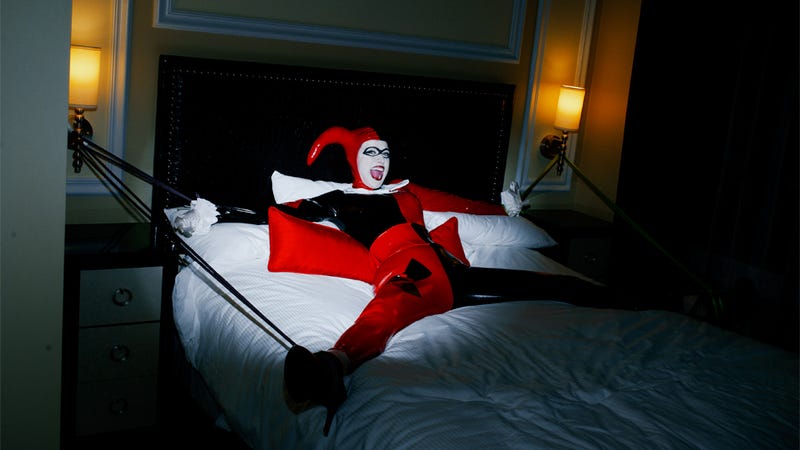 Lela Gwenn had a dream: cosplay as some of her favorite heroes, and then get tied up and photographed by Sandman Slim author Richard Kadrey. The model and writer raised over $4000 on Kickstarter to make it happen, and here's your first look at the results, exclusively on io9.
Warning: Some photos probably NSFW.
The NerdBondageProjekt let people vote on which characters Lela Gwenn would dress as (and get tied up as), and people donated $4,688, more than the $4,250 goal. As a result, Gwenn dressed up as four characters: Harley Quinn, Catwoman, Death (from the Sandman comics), and Leelo from The Fifth Element. Her makeup was done by Teresa Song. Scroll down for more photos of the NerdBondageProjekt.
We've featured Richard Kadrey's weird fetish photography before, but this is the first time we've seen him do cosplay stuff.