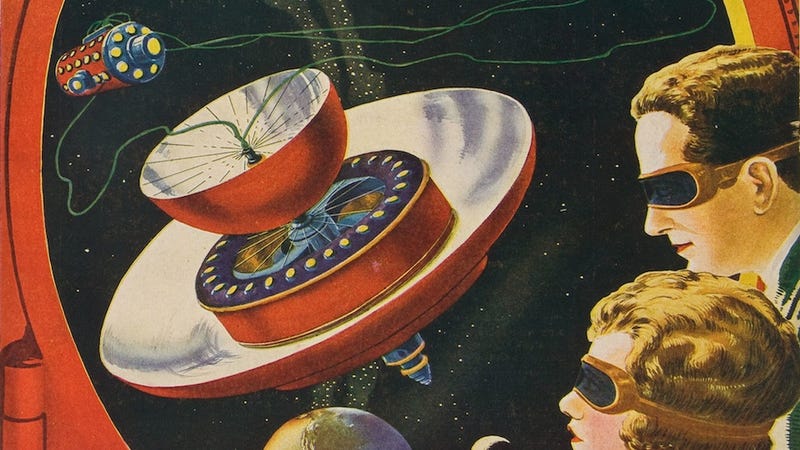 Long before we were building spacecraft, we were dreaming of them. And some of our earliest ideas about space vehicles were pretty fanciful, or even downright bizarre. Here are the most astonishing and baffling spaceship designs from before we had spaceships.
Plus, as a bonus, a few images from the very early days of the Space Age, right after Sputnik launched in 1957.
Above: A cover of a Science Wonder Stories magazine from August 1929, via Heritage Auctions.
Poster and stills from Himmelskibet, Excelsior, a danish space opera from 1918
This rarely known European science fiction classic that you probably haven't seen is about Professor Planetarios and his crew traveling to Mars.