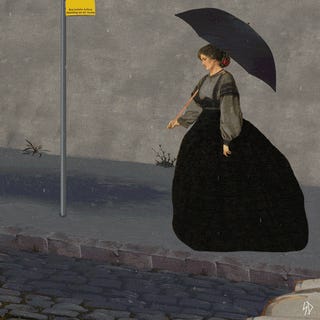 Britain's Tate Gallery is bringing its art collection to life — through the magic of GIFs.
Top image: James Kerr aka Scorpion Dagger's remix of John Brett,Lady With A Dove: Madame Loeser1864.
As part of its charmingly-named 1840s GIF Party, taking place tonight, the Tate has opened up its collection to be remixed into GIFs. Here are just some of our favorites; check out the rest over at the Tate Collectives.
Thanks to commenters Ruthless, if you let me and Jean Rhys Lives for bringing these to our attention today in our own slightly more futuristically-themed GIF Party.