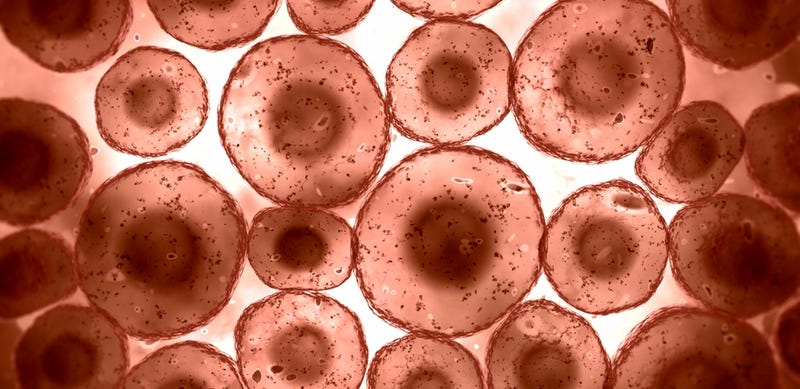 How life came about from inanimate sets of chemicals is still a mystery. While we may never be certain which chemicals existed on prebiotic Earth, we can study the biomolecules we have today to give us clues about what happened three billion years ago. Now scientists have used a set of these biomolecules to show one way in which life might have started.
Top image via University of Utah.
The researchers found that these molecular machines, which exist in living cells today, don't do much on their own. But as soon as they add fatty chemicals, which form a primitive version of a cell membrane, it got the chemicals close enough to react in a highly specific manner.
This form of self-organisation is remarkable, and figuring out how it happens may hold the key to understanding life on earth formed and perhaps how it might form on other planets.