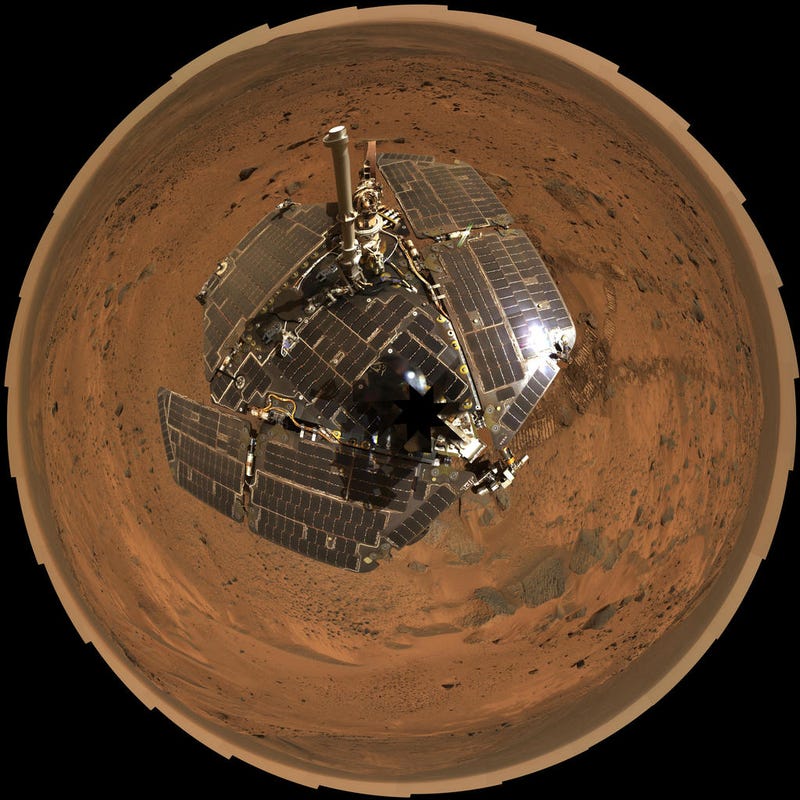 Friday, Jan. 3, marked the 10th anniversary since the safe landing of NASA's renowned Spirit rover on the plains of Mars on Jan. 3, 2004.
Above: A bird's-eye view from August 2005 combines a self-portrait of the spacecraft deck and a panoramic mosaic of the Martian surface as viewed by NASA's Mars Exploration Rover Spirit. Credit: NASA/JPL-Caltech/Cornell
Spirit comprises one half of NASA's now legendary pair of Mars Exploration Rovers (MER). Opportunity, her twin sister landed, on the opposite side of the Red Planet three weeks later – on Jan. 24, 2004. The goal was to "follow the water" as a potential enabler for past Martian microbes if they ever existed.
Together, the long-lived, golf cart sized robots proved that early Mars was warm and wet, billions of years ago – a key finding in the search for habitats conducive to life beyond Earth.