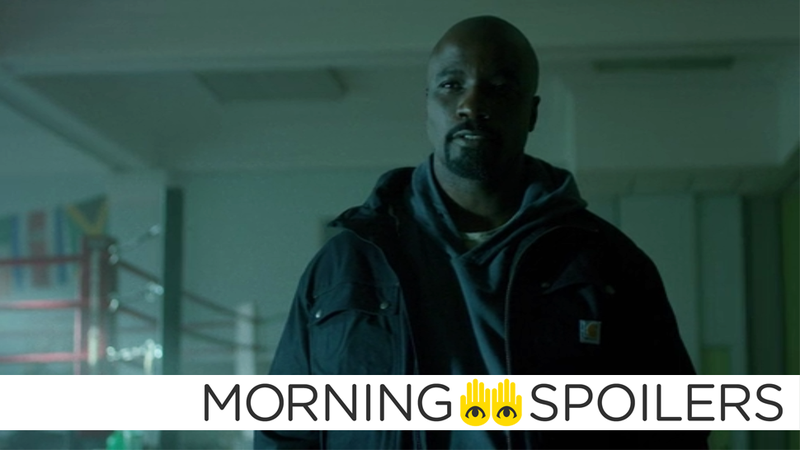 We could still be getting more solo Superman movies soon. Meet some brand new Star Trek aliens. The producers of Arrow tease tonight's big death reveal. There's more fallout from The Walking Dead's controversial finale, Plus, the return of Salem, and hopes for Supergirl season two. Behold, Spoilers!
Captain America: Civil War
According to a list of attendees provided to Comicbook.com for the movie's premiere next week, Alfre Woodard is a member of the Captain America: Civil War cast.
This is interesting, because Woodard had previously been cast in a primary role in the Luke Cage show, where she will play a character described as "Minetta", a New York politician who is widely believed to be the long term Luke Cage/Iron Fist villain Mariah Dillard, aka Black Mariah.
And meanwhile, Woodard is specifically listed as a member of the Civil War cast on the premiere guest list—cast members from Daredevil, Agents of SHIELD, and even Luke Cage himself, Mike Colter, are also attending, but they're labelled as "special guests" instead.
So at first glance, it looks as though Woodard's Luke Cage character will have a role in the movie, before moving on to her appearance in the Netflix show later this year. But according to one rumor, that's actually not the case—and instead, Woodard is playing two completely different roles in Civil War and Luke Cage.

Screencrush claims that Woodard has a minor role in the beginning of Civil War, playing the mother of an American citizen who was killed during the climactic scenes of Age of Ultron. She confronts Tony Stark about her son's death, blaming him and setting Stark on his repentant path towards supporting the regulation of superheroes in the movie.
It's possible Woodard could still be playing her Luke Cage character, and she just happen to lose her son during the events of Age of Ultron (causing a distrust of powered people that could potentially put her at odds with Luke Cage in the Netflix show). But it's also possible that this is just the latest example of an ever-growing divergence between Marvel's film and TV outputs, despite the company's insistence that its live-action universe is consistent across movies, television and Netflix.
At this point, though, no one is really sure whether this is a cross over, or more proof that Marvel's Cinematic Universe is splintering. All we do know is that Woodard is definitely in Civil War.