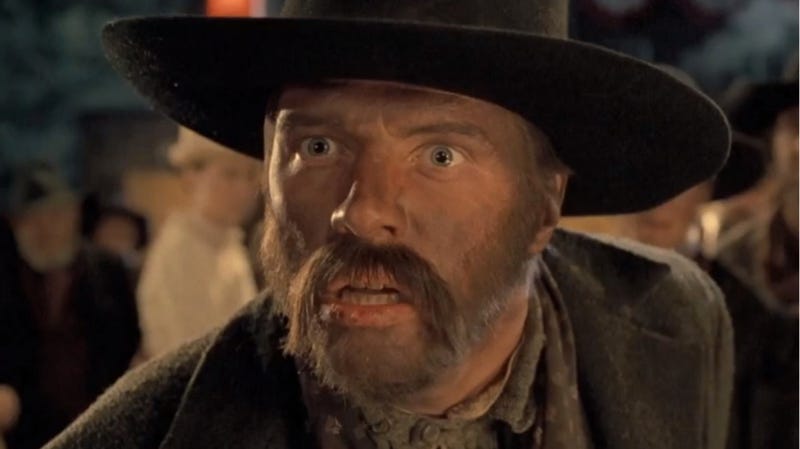 A parody trailer has taken Doc and Marty out of the "wild west" of barn dances and manure fights into the sex-fueled Pleasure Dome that is Westworld. However, "Back to the Westworld" does more than just promise Marty the company of gold-coated sexbots: It totally makes Buford "Mad Dog" Tannen a host.

YouTuber Todd Spence has released a mashup trailer that combines Back to the Future III with HBO's Westworld. It's got everything: brawls in the streets, corporate intrigue, a flying train. Hey, maybe Westworld can take a cue from that last one...in-park flying trains sound awesome.
It also turns Mad Dog into the new Man in Black.
In the original Westworld film, the Man in Black wasn't a (maybe) hardcore player looking to push the limits of the game. He was more like Hector, a sexy host in black garb (played by Yul Brynner) who eventually breaks out of his coding and starts killing park guests.