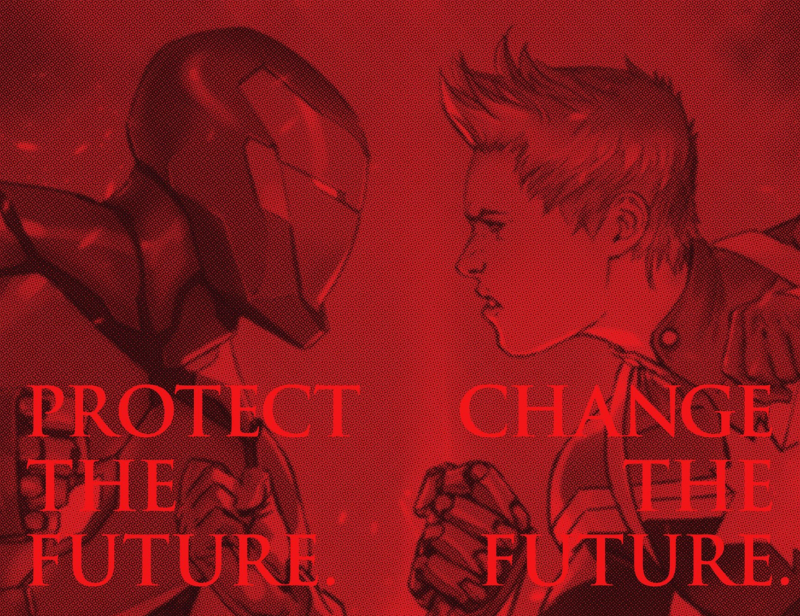 io9: Let's start with Powers. what strikes me the most with the show is a really left turn, total variation between the comics, as you wrote them, and the show. You wrote Powers as kind of a police procedural with superhero melodrama. This feels more like a show about a generation gap between the older people who had powers and still have powers, and the young group that's kind of chasing fame. But there's also a macabre kind of horror overtone on top of it all. Is this a shift that had to happen to make it exist?

Bendis: This second season, I think you'll find very much in line with that part of the comic. When they gave us the second season, because we had our numbers they did say to me, "Hey listen, we would like it to be more like the comic." Which means we would like you to show up to work more actively and do so. And Remi Aubuchon is the showrunner of the second season. He and I were very much on the same page about getting back to that core premise.

The first season was run by Charlie Huston. As a fellow writer, and someone who lives very much in a shared universe with other writers at Marvel, I've learned to let that happen because some really beautiful things can happen when a writer is allowed to let loose.
The things he was really grabbing onto in the first season were all things that actually do happen in the comic, even though I would hook it more into the procedural. The generational gap, what Powers mean, what Powers do, how terrifying they could be. All of that's in the comic. There's nothing he did that wasn't part of the comic. It translates to television because the comic continues to run for so long that it can explore all of these ideas and much, much more. That's great. That's what Charlie wanted to do in the first season.
What he did was perfectly set us up for what we wanted to do in the second season. Yes, he was grabbing onto things that may be off the beaten path of what the high concept of the comic was, but it was stuff from the comics.
So here we come in the second season with 'Who Killed Retro Girl?' Which is absolutely our first paperback. It's a spoiler, I know, but the book has been out for awhile. We get right into it. We looked at that first season and made a lot of choices about what to do for the second season based on that. It set us up perfectly for where we are now.
io9: If you look at characters like Calista, she diverges pretty strongly from the way she's characterized in the comics. Should we expect the season two characters to be as different than that level of variation from their comics counterparts?

Bendis: That's actually a perfect example. Where Calista starts in the first season is different from the comic. Seven or eight years down the road in the comic, she ends up being a young adult with Powers and struggling with all of the different things that have happened. It's more like every writer who has come on board has cherry picked things out of the comics that they really liked and plot them where they wanted them in the story. Which I was honestly completely fine with.

I'm going to be very honest with you, the reality of writing a little child in the world of Powers in comic book form, is a lot different than having a little child actor on that set with all that material around. In our first pilot at FX, Bailee Madison played Calista, and she's young and excellent and easily the high point of the pilot by anyone's stretch.

But, even on the set, being a father I didn't like having this little girl surrounded by the sets even though she was probably the most mature actress. Like, seen it, done it, been there. And there's me as the neurotic Jewish father going, "Oh, little girl, sit down, read a book."

When Charlie had posed the idea of just skipping to young adulthood, that was one of those things where I was in complete agreement on the choice for various reasons. I didn't want any kids on set for what we were going to do—except for, somehow, my kids but that's fine. When I'm writing the comic, older Calista is more interesting than young Calista even though there are some jokes that we lost. That's a bummer but there's always better jokes down the line, you find out as you get older.

io9: Let's talk about Scarlet. How did that wind up at Cinemax? Obviously you probably have an agent throwing stuff out there for development. What's the story there?