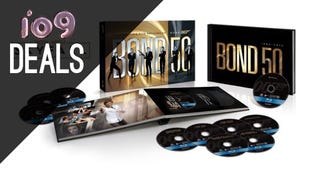 The Bond 50 23-film box set is back down to $110 today. Not an all time low, but enough to put you on an all time high. [Bond 50]
---
Get these deals and more, and earlier on Deals.Kinja. Connect with us on Twitter and Facebook to never miss a deal, check out our Gaming and Movie/TV release calendars to plan your upcoming free time, and join us for Kinja Co-Op to vote on the best products. Got a deal we missed? Post it in the comments with a link and we'll share right to our Deals homepage.
---
Here are some great PC preorder discounts:
---
Just the other day we wrote about charging your 3DS over USB with cheap cables. Here's an even cheaper one for under $2.