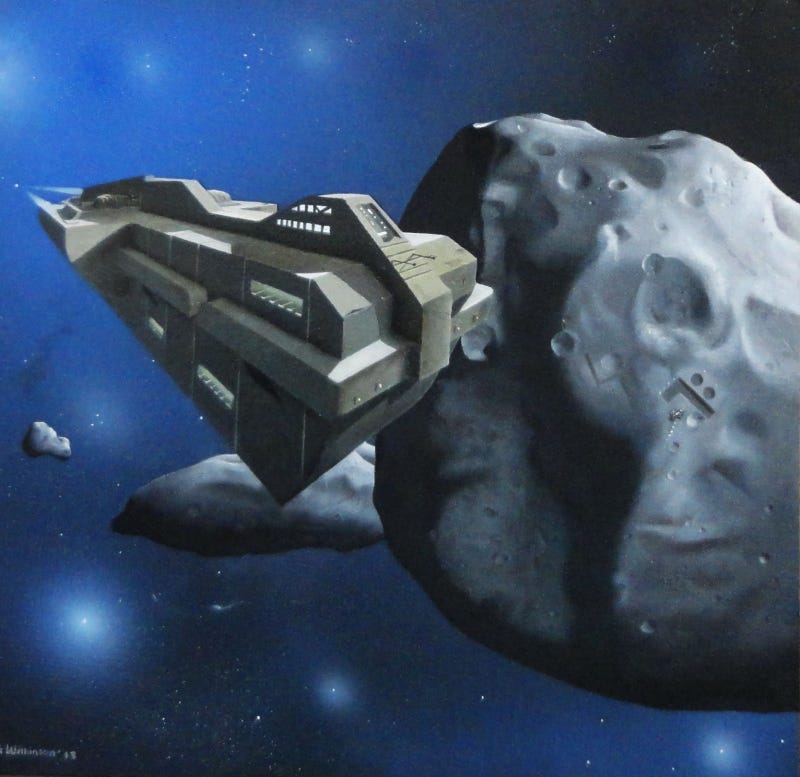 And William Cohen is writing his book with the help of NASA, as part of NASA's new program of outreach to science fiction authors. The former Republican Senator, who has already written a couple political thrillers, is telling a story about politics, murder — and sweet, sweet asteroid wealth.
Top image: Mark Wilkinson
According to a Wall Street Journal article about NASA's program, Cohen "drew on NASA research" for his book about capturing an asteroid, hauling it back to Earth and extracting valuable minerals. Asked whether he thought asteroid mining was a good idea, Cohen responded, "You'll have to read the novel."
NASA has been hosting science fiction writers at midday events called "Science Fiction Meets Science Fact," and also partnered with Tor Books to produce "NASA-inspired works of fiction." The first of those, Pillar to the Sky by William Forstchen, was just published, and it tells a rollicking story of space elevators and political intrigue in a near future where dwindling energy supplies and water wars threaten global stability.