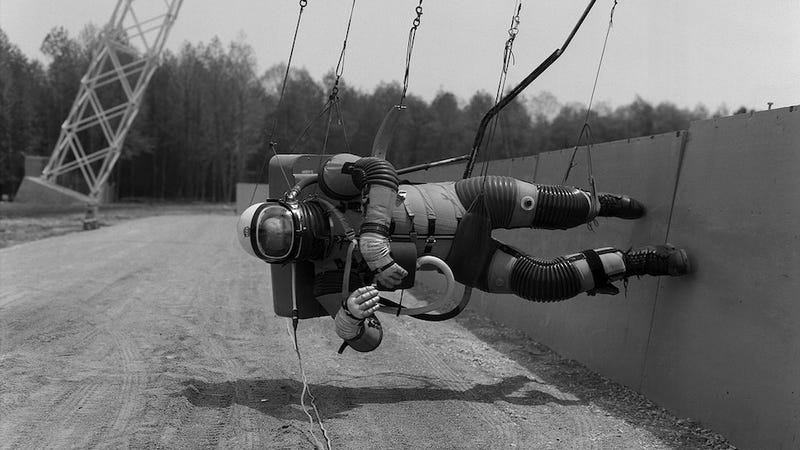 There's no hardware as cool as space hardware. And there's nothing cooler than watching astronauts and scientists testing out equipment to take us off-world — even equipment that was never used. Here are our favorite images of NASA testing its equipment on Earth.
Top image: Reduced Gravity Walking Simulator, located at the Lunar Landing Facility at NASA's Langley Research Center in Virginia, 1965, via Wired.
Inventor Allyn Hazard from Grumman Aircraft Engineering Corporation testing his moon suit mock-up in a lava crater in the Mojave Desert. The suit carried oxygen and food. Photo by Fritz Goro in the early 1960s.
(via io9)