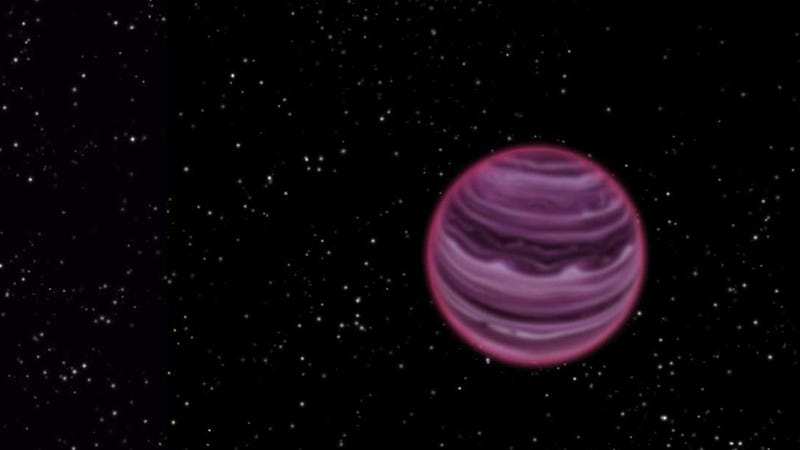 A planet six times more massive than Jupiter has been spotted drifting, cold and alone, eighty light years from Earth. It's a sunless world, and astronomers say it could be the first real example of a free-floating planet to date. But how it got separated from its parent star in the first place remains a mystery.
Above: Artist's conception of PSO J318.5-22 Credit: MMPIA/V. Ch. Quetz
"We have never before seen an object free-floating in space that looks like this," said lead researcher Michael Liu, of the Institute for Astronomy at the University of Hawaii at Manao, in a statement.
With no sun to call its own, the planet, which goes by PSO J318.5-22, joins the ranks of a cadre of similarly solitary entities to be discovered in recent years. But while previous free-floating, planet-like bodies (dubbed "planetary-mass objects," or "planemos" by those who would deny them full-on planetary status) have been notoriously difficult to distinguish from failed stars known as brown dwarfs, the astronomers who discovered PSO J318.5-22 say its identify is unambiguous.