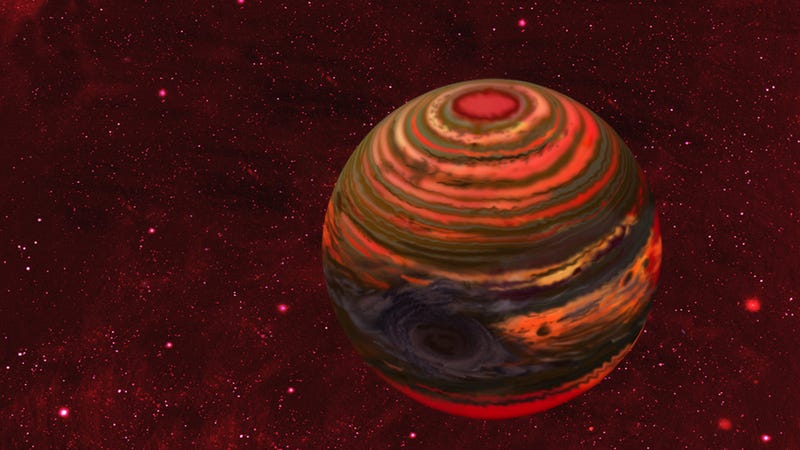 Located nearly 500 light-years away, ROXs 42Bb is a newly discovered object that astronomers are struggling to define — a unique celestial body that's challenging conventional notions about how planets and stars form.
Using observational data from telescopes at Mauna Kea, Hawaii and the W.M. Keck Observatory, an international group of astronomers detected the object in a distant orbit around a very young star, ROXs 42B. The planet, or brown dwarf, or failed star — or whatever the heck it is — is located 30 times further away from its host star than Jupiter is from the sun. That's significant — about 156 AU or 14.5 billion miles. By comparison, Pluto is 32.4 AU or 3 billion miles from the Sun.
Image: Thayne Currie et. al.
ROXs 42Bb is also huge — but not so huge that it can be classified as a conventional brown dwarf. It's approximately nine times the mass of Jupiter, below the limit most astronomers use to distinguish planets from brown dwarfs — objects too large to be considered planets, but too small to spark the internal nuclear reactions required to become full-blown stars. This is why some scientists refer to them as "failed stars." Typically, brown dwarfs range in size from about 13 to 80 Jupiter masses. But at 9 MJ, ROXs 42Bb is an anomaly.