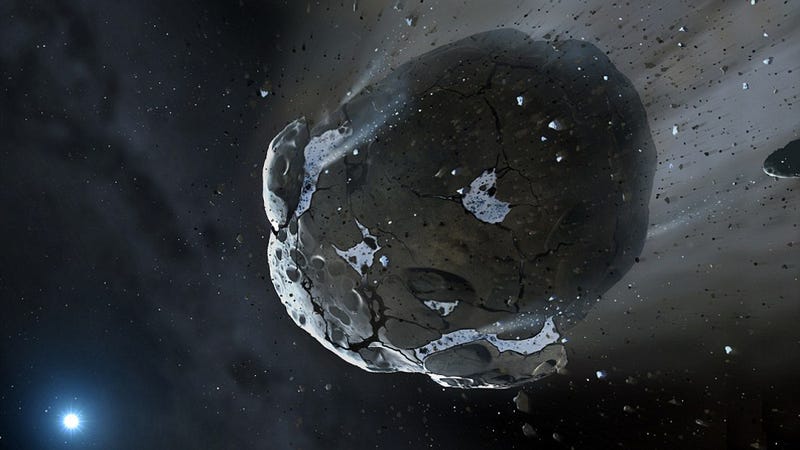 For the first time ever, scientists have found actual chemical evidence of water on a rocky object outside of our solar system. The water wasn't found on a planet, but rather the remains of one shredded to bits by its dying parent star.
Top illustration: Mark A. Garlick/space-art.co.uk/University of Warwick/University of Cambridge).
The sopping wet object is orbiting the white dwarf star GD61 170 about 150 light years away. The chunk of rock, now technically an asteroid, came from a very small minor-planet measuring anywhere from about 56 miles (90 km) to 355 miles (570 km) across. In all likelihood, the minor-planet would have been comparable in size to Vesta, our solar system's second largest asteroid (or second largest minor-planet depending on your persuasion — Ceres being the largest).