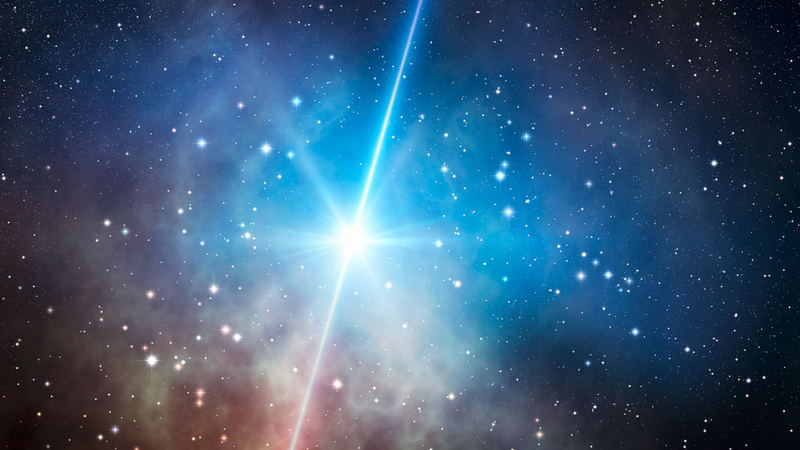 Astronomers have found a mind-bogglingly large structure in a remote part of the Universe — an expanse of space that's so big it takes light 10 billion years to traverse.
Above: Artist's impression of a gamma-ray burst. By tracking these powerful explosions the distribution of matter throughout the cosmos can be traced. ESO/L. CALÇADA
The discovery poses a conundrum to a fundamental tenet of modern cosmology, which posits that matter should appear to be distributed uniformly if viewed at a large enough scale.
The newly found structure is more than double the size of the previous record-holder, a cluster of 73 quasars referred to as the Huge-LQG, or Large Quasar Group, which spans four billion light-years. It is six times larger than the 1.4-billion-light year diameter Sloan Great Wall.
Light travels at about 671 million miles per hour, or about six trillion miles per year.
Scientists found the new structure by mapping the locations of gamma ray bursts. These fleeting but high-energy outbursts are believed to be caused by exploding massive stars.
Related: An extraordinarily bright explosion | A new type of cosmic explosion