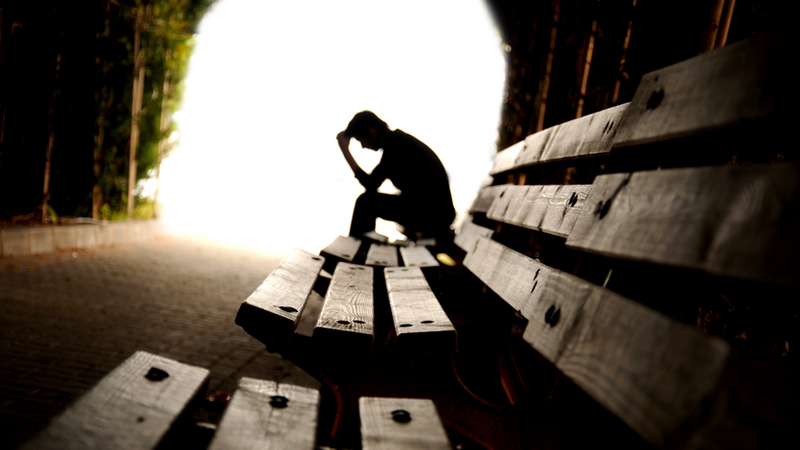 Some people have called anxiety the Disease of the 21st Century; and on an anecdotal level, it's easy to understand how someone might think anxiety worthy of the title. We've all experienced it at one time or another – that horrible feeling when the whole world seems to be crashing down on us. But is humanity truly in the grips of an anxiety epidemic?
On its own, anxiety is a normal part of life, a psychological throwback to an earlier evolutionary time when our ancestors had to be on constant alert, ready to call upon their fight or flight response.
But for some, anxiety strikes at the most unexpected of times. It makes us imagine that things in our life, or what's happening right now, are far worse than they really are — and the effects can be quite debilitating. Anxiety can result in fear, uncertainty, circular and racing thoughts, and the avoidance of certain behaviors. It can affect our ability to function normally, and even convince us that we're losing our minds. And frustratingly, it often gets mixed-up with — and even leads to — other related psychological conditions, like substance abuse and personality difficulties.
Anxiety has without question become a fixture of modern life. Reported levels of anxiety have been on the rise since the end of World War II, and there is evidence that anxiety disorders now constitute the most prevalent mental health problems worldwide. And there very well may be something to modern life that's causing anxiety — or the impression of it — to reach epidemic proportions.
Indeed, studies show (at least in the UK) that, from 1998 to 2008, diagnoses among general practitioners have fallen, but that anxiety symptoms have increased. It's quite possible that GPs are reluctant, for whatever reason, to label people with anxiety disorders.
More clearly, it's obvious that we're learning a lot about anxiety — and what can be done about it.
What are the different kinds of anxiety disorders?
Anxiety disorders affect about 40 million American adults. Women are 60% more likely than men to experience an anxiety disorder (excluding obsessive compulsive disorders). Non-Hispanic blacks are 20% less likely, and Hispanics 30% less likely, than non-Hispanic whites to experience an anxiety disorder during their lifetime. As for teens, about 8% have an anxiety disorder.
Anxiety is an umbrella term that encompasses a number of related disorders.
Generalized anxiety disorder (GAD) is the most common, affecting about 5% of Americans over the course of their lifetimes. Psychologists describe it as a more-or-less constant state of worry and anxiety that's out of proportion to what's actually going on in a person's life.
Symptoms of GAD include increased heart rate, "jelly legs," tingling in the hands and feet, hyperventilation, dizziness, feeling sick, tension headaches, hot flushes, and shaking (just to name a few — anxiety manifests differently for different people). In addition, anxiety makes people think they're going mad or that they're about to lose control. They think they might die, or that they're going to be sick. GAD sufferers also feel as though things are speeding up and slowing down, that they're detached from their environment and the people in it, and that they want to run away and escape from the situation.
People with GAD tend to be unsure of themselves, overly perfectionist, and overly conforming. A diagnosis of GAD is typically confirmed if certain symptoms are present on most days for a period of six months, including being on edge or restless, feeling tired, having difficulty concentrating, being irritable, experiencing muscle tension, and disturbed sleep.
There's also panic disorder, a condition characterized by periodic episodes of anxiety or terror — the dreaded panic attack. These can last from 15 to 30 minutes and can occur in nearly every other kind of anxiety disorder (though in those cases the attacks tend to be triggered by a specific event or cue). Symptoms include a rapid heartbeat, sweating, shakiness, shortness of breath, a fear of dying, and even a fear of going insane. Some people experience limited-symptom attacks, which can be either residual symptoms after a major attack, or precursors to a full-blown attack.
The other four major classifications of anxiety disorders include all phobic disorders (like the fear of flying, stage fright, and claustrophobia), obsessive-compulsive disorder (OCD), post-traumatic stress disorder (PTSD), and separation anxiety disorder. All these disorders can induce symptoms similar to GAD.