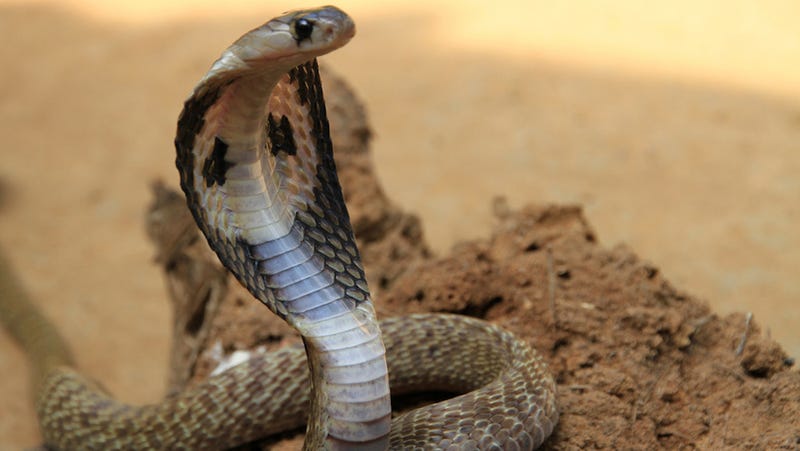 The "snake detection theory" holds that snakes played a significant role in the evolution of humans and other primates. They molded our brains, shaped our visual systems, and helped us survive. Now there is new evidence to back up this unusual theory, which explains both our agile minds and our uncanny ability to sense the presence of snakes.
Predators and Brain Evolution
The snake detection theory is the brainchild of Lynne Isbell, an anthropologist and behavioral ecologist at the University of California, Davis. She came up with the theory after spending years trying to explain a peculiar encounter she had with a snake in 1992. On that fateful day, Isbell was running through a glade in Kenya when she spotted a cobra, causing her to freeze in her tracks before her conscious brain had a chance to recognize what she saw. She later surmised that her potentially life-saving reaction was the result of millions of years of evolution.
According to her theory, which she first proposed in a 2006 article in the Journal of Human Evolutionary and later expanded upon in her 2009 book, The Fruit, the Tree, and the Serpent, snakes provided a selective pressure that allowed us to develop our advanced visual system and enlarged brains. But why snakes?
"They were the first and most persistent of the predators of mammals," Isbell told io9. Research earlier this year showed that the ancestor of placental mammals evolved a few hundred thousand years after the extinction of the dinosaurs, some 65 million years ago. But fossil evidence suggests that snakes big enough to eat mammals evolved before 100 million years ago, with large constricting snakes arriving soon after. "Snakes have been around for a long time and look the same today as they did 100 million years ago," Isbell explained.