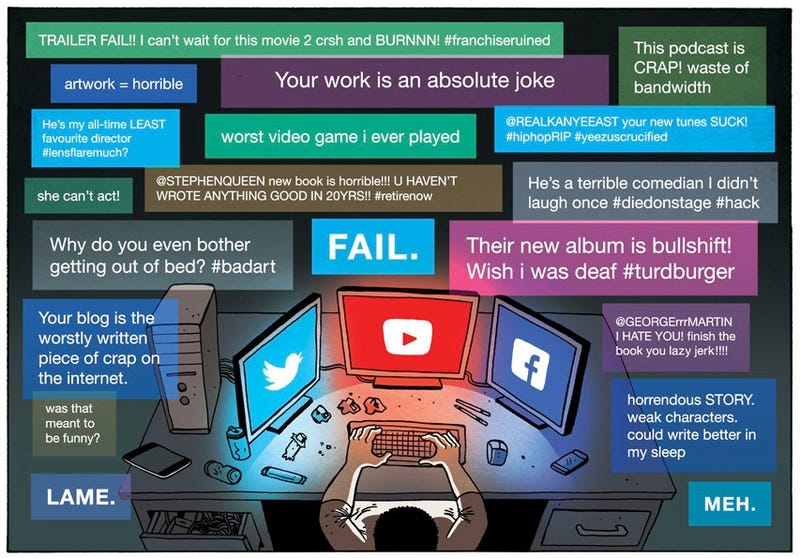 What happens when cartoonists take on their critics in comic form? Recently, the webcomic Zen Pencils raged against online critics—and received a comic about the value of negative feedback in reply.
Top image from Zen Pencils' "The Artist-Troll War."
Zen Pencils is a webcomic known primarily for adapting inspirational quotes from famous people into, well, inspirational comics. We've highlighted some of artist Gavin Aung Than's comics here, including his illustration of Neil deGrasse Tyson's Most Astounding Fact and Chris Hadfield's advice to aspiring astronauts. Sure, the comics can be a bit platitudinous, but they're fun and (usually) cheerful if you don't mind a little saccharine in your comics diet. And it's clear that a lot of people don't; Than recently scored a book deal, and a Zen Pencils collection is due out in November.