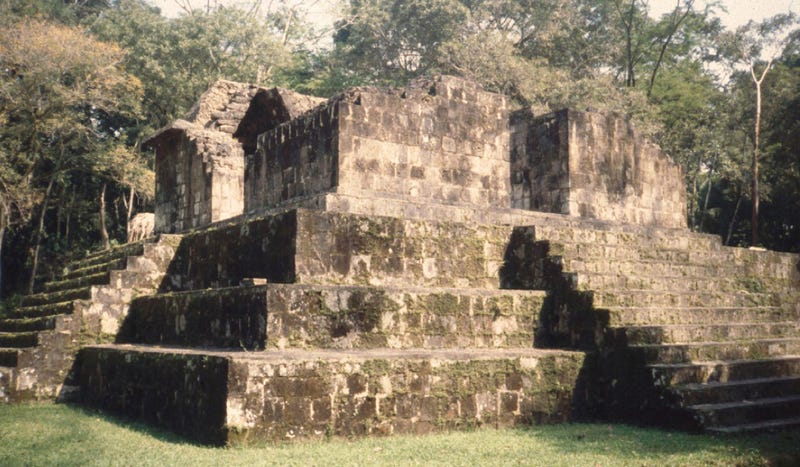 Over 3,000 years ago, in the warm, fertile lands that are now Mexico, Belize, and Guatemala, the great Maya civilization arose — its vast pyramid temples appearing to come out of nowhere. But new evidence suggests a fascinating origin for this ancient, advanced culture.
Photo of the temple at Ceibal via Bournemania
Just as the Inca once dominated South America, the Maya dominated large parts of Central America and Mexico. But we know far less about Maya civilization. Now, after seven years of careful excavation at the famous Maya cultural center of Ceibal in Guatemala, University of Arizona anthropologists Daniela Triadan and Takeshi Inomata believe they have settled one of the greatest debates in their field: where the Maya came from. They published their work today in Science.