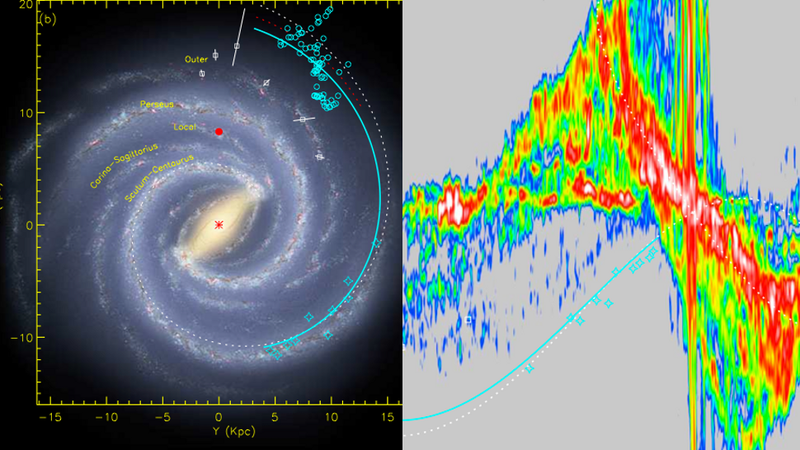 Chinese astronomers have discovered a new spiral arm at the outer reaches of the Milky Way. But it might be an extension of a distant arm discovered back in 2011, suggesting that a majestic spiral arm encircles the entire galaxy.
Our understanding of what the Milky Way looks like is inhibited by the fact that we live directly inside it; nearby stars tend to obscure more distant ones, making direct observations extremely challenging for astronomers. It wasn't until 1852 that we even realized our galaxy was a spiral. Today, some 163 years later, there's still no consensus on the exact configuration of the Milky Way's spiral arms.
That said, we are fairly certain that the Milky Way boasts several prominent arms that all start near the galaxy's center, including the Perseus Arm, the Sagittarius Arm, and the Scutum-Centaurus Arm. As for our Sun, it's located in the Local Arm, which is a prominent "offshoot" of the Perseus Arm.