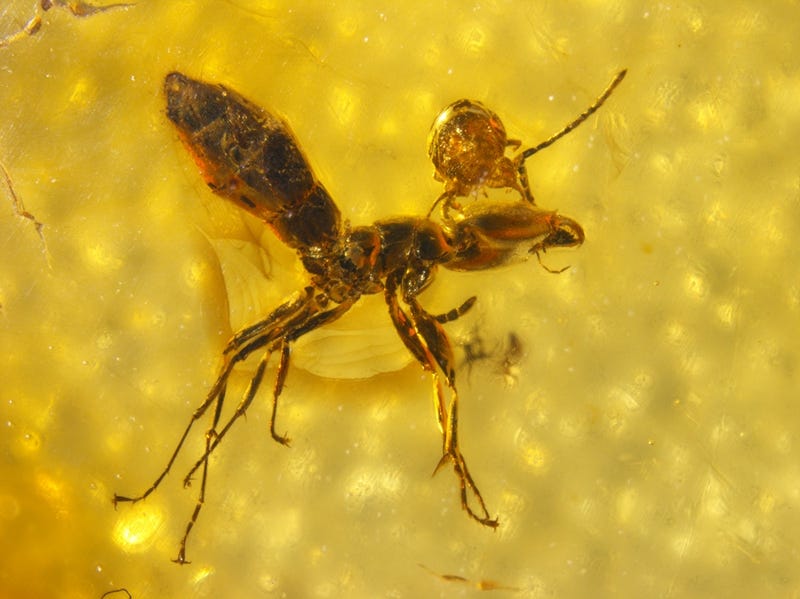 This ancient ant and its parasitic companion became locked together in amber about 44 to 49 million years ago. It's the oldest known example of a mite attached to its victim.
Image: Jason Dunlop/Museum für Naturkunde, Berlin
It's amazing what we've found preserved in amber, from a fossilized scene of a spider attacking a wasp, to a 100 million-year-old fly that looks like it died yesterday.