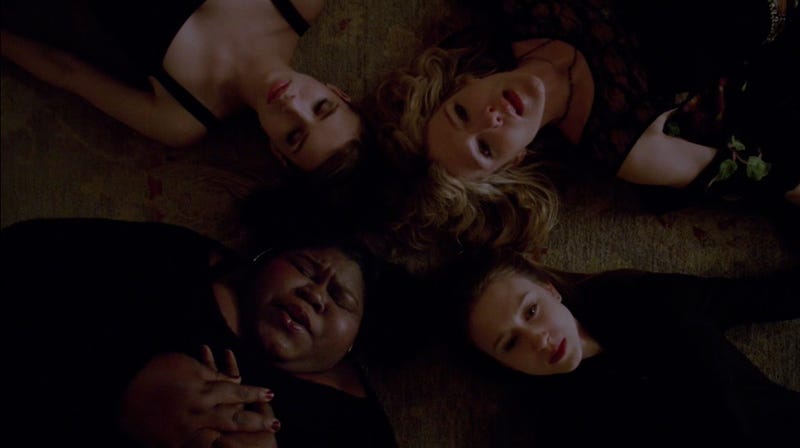 American Horror Story: Coven — as beautiful and big and loud and completely bat shit insane as it was — had no fucking clue how to end. And that's a damn shame. Spoilers ahead...
What came first? The Seven Wonders finale showdown, or Stevie Nick's cameo contract? I wouldn't be surprised if this series was written like an old timey newscast, where some uppity reporter is hurriedly jotting down the bullet points of breaking news, and stuffing them into the anchor's hands: "This just in... Misty Day is....... dead." NOW ACT EVERYBODY, ACT!
Last year's Asylum was also entirely TOO MUCH — but the show still managed to weave together an impressive tribute to Geraldo Rivera's star-making exposé (which was both a compliment and a dig to the main character). Somehow between the alien abductions and Nun possession, they put together an insane closure worthy of the preposterous season that came before (mostly by sweeping the whole alien storyline under the rug). Sadly, Coven simply could not pull its shit together.