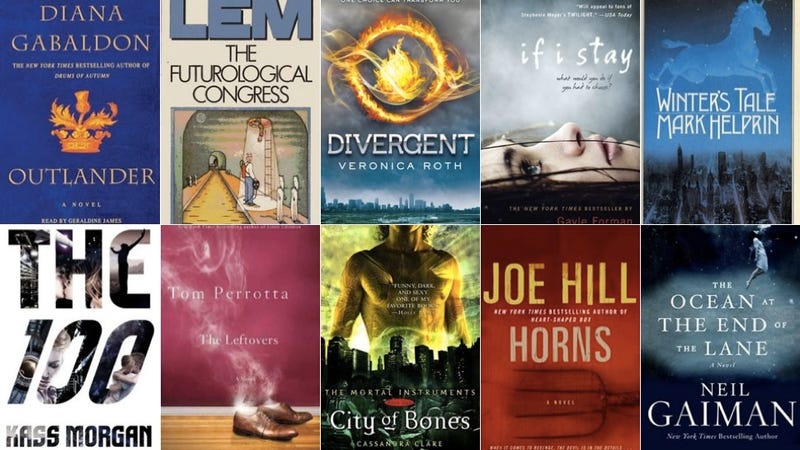 This year is all about the book adaptation. Game of Thrones, Warm Bodies, Beautiful Creatures and World War Z (sort of) were all books first! So here is our extensive guide to just about every movie and TV series turning your favorite book into a live-action wonder. Get out your reading lists so you too can say "the book was better."
Carrie
A must-read, as the excellent Kimberly Peirce promises her movie version of Stephen King's classic is much closer to the novel than Brian De Palma's work. Additional book details include the epic end-town takedown, and details on Margaret White's backstory and singing (so much singing). Note: Peirce is still a HUGE fan of the original, so that wasn't a knock.
Author: Stephen King
Release Date: October 18th, 2013
---
Horns
Speaking of the very talented King family, Stephen's son Joe Hill is getting a movie this year starring Harry Potter. Daniel Radcliffe will bring Hill's gothic fiction Horns novel to life, in which he plays main character Ig Perrish, who grows horns after his girlfriend is murdered. And then he uses these magical horns to find out whodunnit. While we're painting a cute picture, this book is crazy bloody (and great).
Author: Joe Hill
Release Date: October 11th, 2013
---
The Hundred
Set in a post-apocalyptic future, the human population is trapped in space, Earth being ruined with radiation and whatnot. But now enough time has passed that it might be habitable again... might. So the government sends 100 expendable kids from the space Juvenile Detention center to test it out. The CW picked up this just released book for a TV series; the trailer was just released, and you can watch it here.