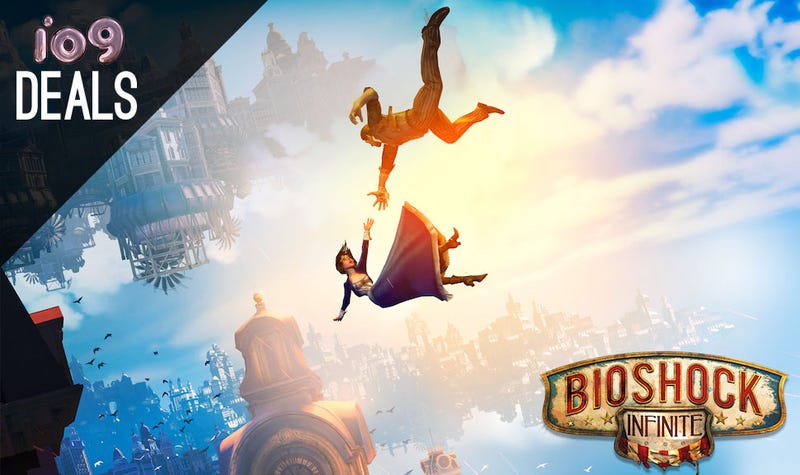 PC gamers, whether you've neglected the Bioshock series up to this point, or just need to complete your collection, today is your day. Not only can you grab all three main games for $12, but you can also grab Infinite's Season Pass for $15, which includes both episodes of Burial at Sea.
---
---
Lock up your Playstation 4 copy of Final Fantasy XIV: A Realm Reborn Collector's Edition, which includes physical and in-game extras before they're all gone. They will be gone. [Amazon]
Come back at 2pm ET for a new Humble Weekly.
---
---
There have been slightly better deals on iTunes cards in the past, but if you're running low on credit, this is a good chance to stock up.
---
---
If you buy a new router today, you probably want to get one with 802.11AC, and if you get a new modem, you definitely want the Motorola SURFboard SB6141. Today, you can kill two birds with one stone at Newegg. Just buy a Linksys AC1900 router, add in promo code EMCPGHC47, and you'll get the modem for free. Even if you have a modem, you could easily sell this one for $60-$70 to recoup part of the cost of the router. [Newegg]